You would have come across WordPress and Wix in your digital journey. When you had the idea of developing your website, these two website providers came to mind. We will give you a detailed review of Wix vs WordPress, so you can decide which works better.
Table of Contents:
Earlier it was a tedious task to create a website. You should know HTML, CSS Code, JavaScript.
We are lucky to have website builders and Content Management System. They simplify the process of developing a website easy.
A Website Builder is a tool or program that helps you design and create websites without coding. You can design your own website without the support of the website developer or designer.
We break down the differences in this blog.
Wix commenced its operations in 2006. Advertising campaigns made them popular. It has the simple easy-to-use drag and drop interface. So, you can customise your design according to your artistic taste. It has 150 million worldwide users. It is a market leader and suitable for building websites.
Wix Pricing Details: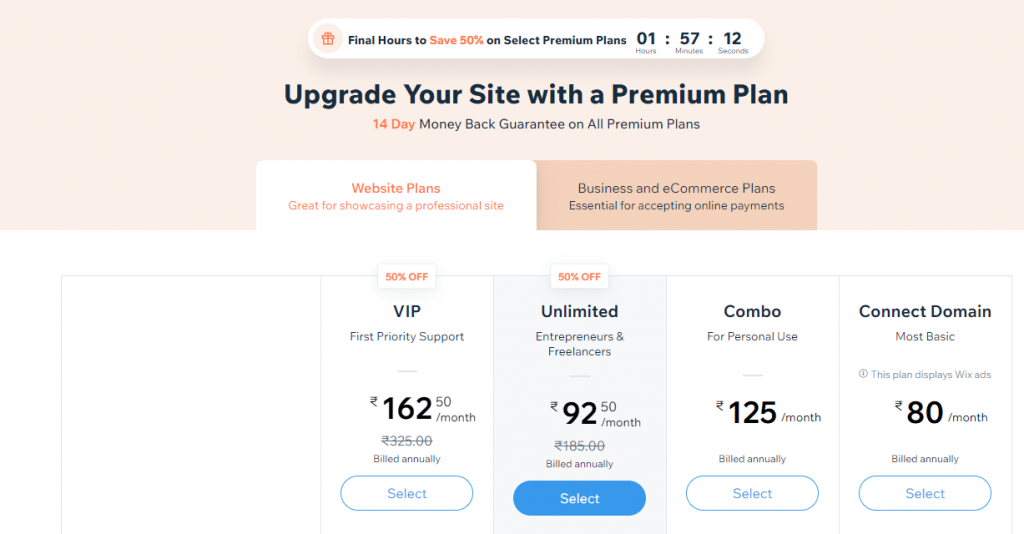 The No-Cost Plan (0 Rupees)
If you choose Wix's free package, you will have these access:
Wix website advertisements and a favicon are all over your website.
Your website's URL is shown on a Wix subdomain.
500 MB of capacity
An array of more than 400 templates
Full design functionality.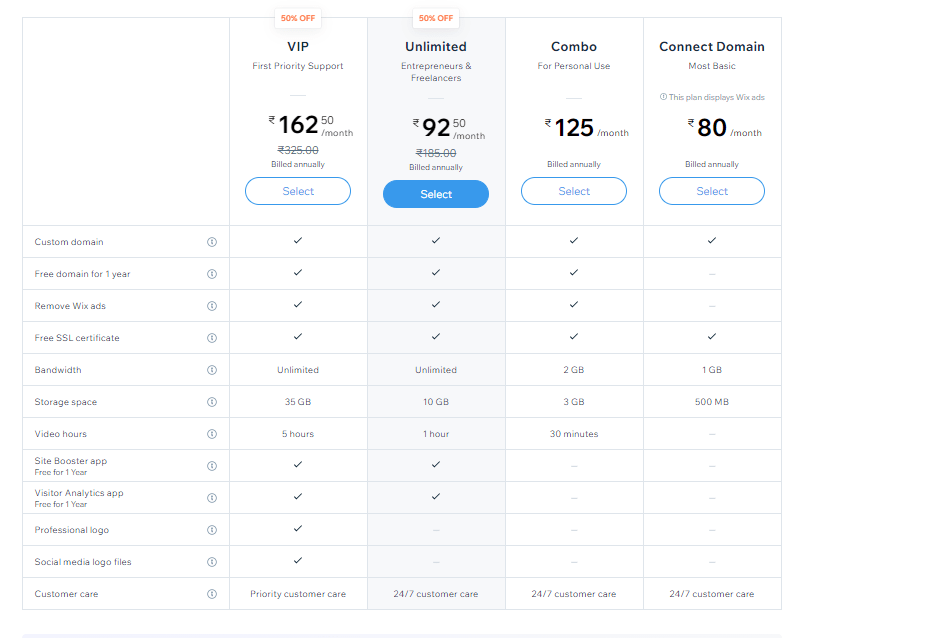 Image Source- Wix.com
Wix has premium plans that go well for business users and eCommerce purpose. They are higher-tier payment plans, including unlimited bandwidth, the ability to connect your web domain, no Wix advertisements and Google Analytics access.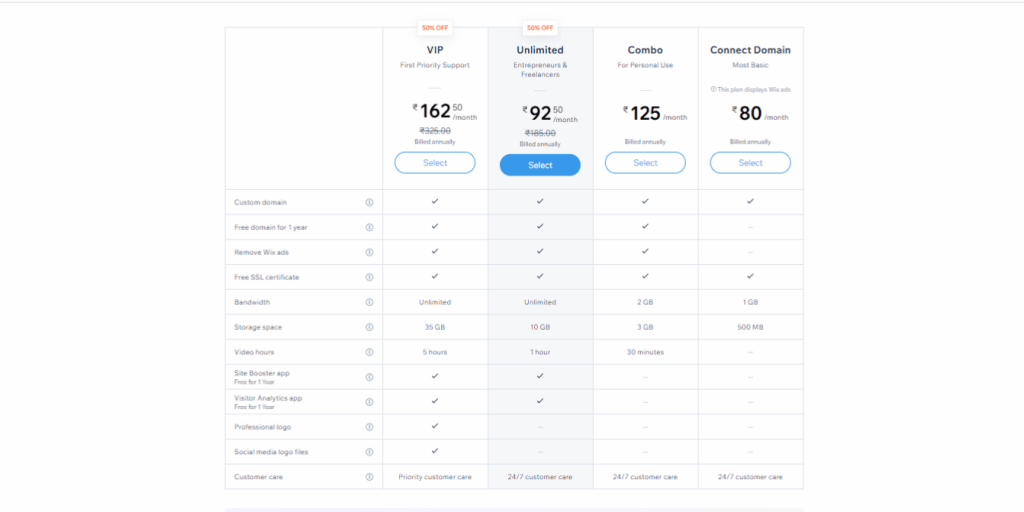 Wix Advantages:
Wix gives access to hundreds of themes which can be customised and edited. These themes gives a professional look for your site and can be categorised as blogs, personal websites, etc.
As it is a drag and drop editor, it is easy to use. You can create a website in a jiffy.
You can integrate plugins into your site with the app store.
It has easy to use editor and a blog feature.
Wix has SEO feature and helps you rank your website.
Ecommerce plan is available in business and eCommerce premium plans.
Disadvantages of Wix:
Though drag and drop is a positive feature, customization of sophisticated features are limited.
 It is hard to customize simplistic templates.
It has less advanced blog post editor and lacks blogging features.
 Wix helps you to edit the mobile view of the website. It comes with a limitation of the theme you have selected.
Who can use Wix?
Beginners can use it as it is a great website builder. Wix is also user-friendly.
WordPress is the popular blogging platform and Content Management System. It powers 33% of the websites on the web.
The WordPress was started in 2003. It has great experience and traction. If you want to create a website and hope to build a professional brand, you can undoubtedly use WordPress.
There are two difference WordPress Services:
WordPress.org:
WordPress.org is open-source. It is free to use and the code can be used for anyone to work on. With this option, you can customise your site with the PHP code. Also, with a slight programming knowledge, WordPress is open for use without restrictions.
WordPress.com:
When it comes to WordPress vs Wix, WordPress.com is a website builder that is similar to Wix. You can design your website with no coding knowledge. Also, with their paid plans, they offer web hosting and many features.
WordPress Pricing:
WordPress.com has various price plans. The features offered are directly proportional to the price paid. Most of the plans are affordable when yearly billing opted.
Free plan offers enough options and it is more than enough for the beginners to test the features.
The Free Plan:
This is a good starting point for testing your website and also for personal blogging. You will receive:
Multiple Free Themes
Website Building Functionality
Storage space- 3 GB
WordPress Ads.
Other Yearly Plans: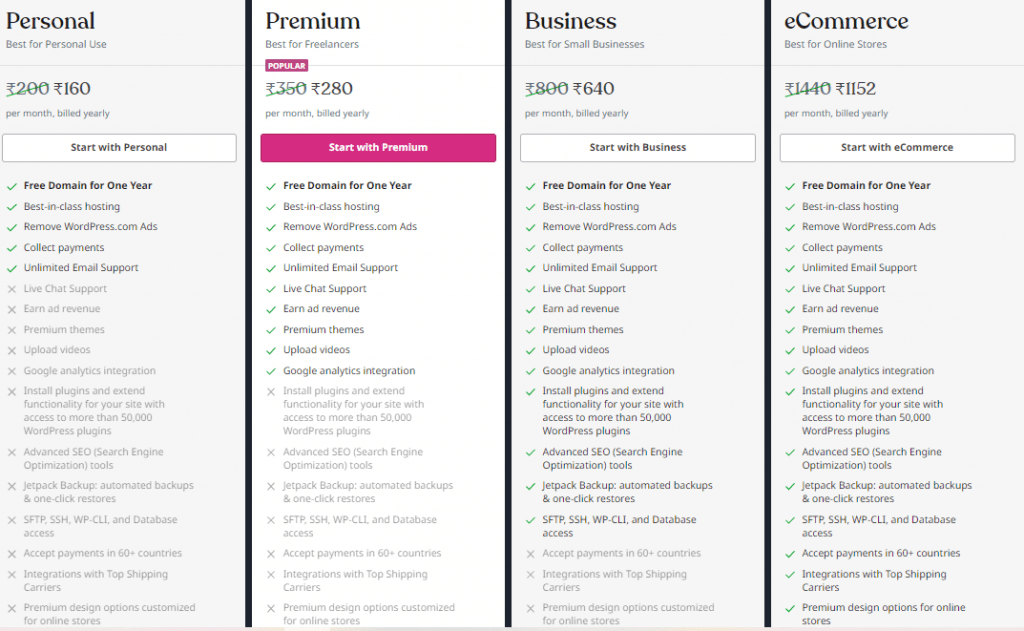 WordPress Advantages:
WordPress is a powerful website builder. If you have programming knowledge, then there are limitless options to customise.
WordPress offers thousands of themes and plugins. These increases the overall functionality of your site.
The stable hosting option is available for personal and premium plans.
WordPress Disadvantages:
A bit of programming knowledge would be better for hassle-free customisation.
Though SEO is available, a plugin would serve better options.
Who can use WordPress?
If you are ready to follow instructions or have basic coding knowledge, WordPress is a fantastic option. You can build your dream website with vast plugins and the options of customisation. Also, bloggers would best benefit out of WordPress.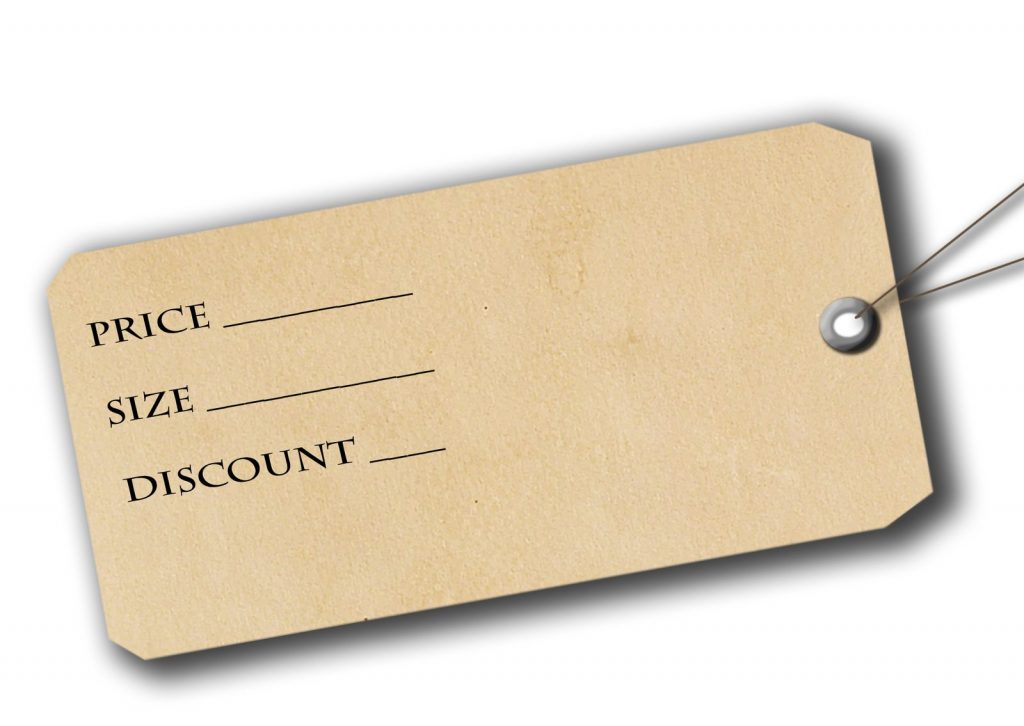 You can build WordPress website with little expense. There are multiple free themes and no-cost apps available.
In WordPress , you get more storage with low price.
WordPress caters to all types of businesses- be it small or big.
When it comes to bigger sites, WordPress stands as a stable choice.
Wix premium plans are cheaper.
Wix is mostly used by smaller organisations.
Wix avails 50 GB space.
The most flexible website builder that helps to create changes under the hood is WordPress. Wix does not provide this access.  With the right skill, you can achieve anything you want with WordPress.  WordPress offers ecommerce plugins and business analytical tools that gives your business a unique style.
WordPress themes can be massively changed to your convenience if you have coding knowledge. 
In Wix, there are numerous stylish themes. Also, the customization is easy for a beginner because of its Drag and Drop option. Also, many of the themes comes with example content.
Also, in Wix, the templates that are available comes with built-in features. In this case, you can find the options according to your field and design the website.
When comparing, Wix vs WordPress, both of them offer great value. However, WordPress offers more options with regards to design and customization. Yet, Wix makes customization easier.
Let us find out the Wix vs WordPress Usability. Wix has the feature of drag and drop. So, it is extremely user-friendly. Whereas, WordPress needs little coding knowledge. Wix would be easiest website builders especially for beginners.
WordPress has a steeper learning curve. So, inexperienced designers might get stuck during an issue. WordPress known for customization might be hard to implement and install.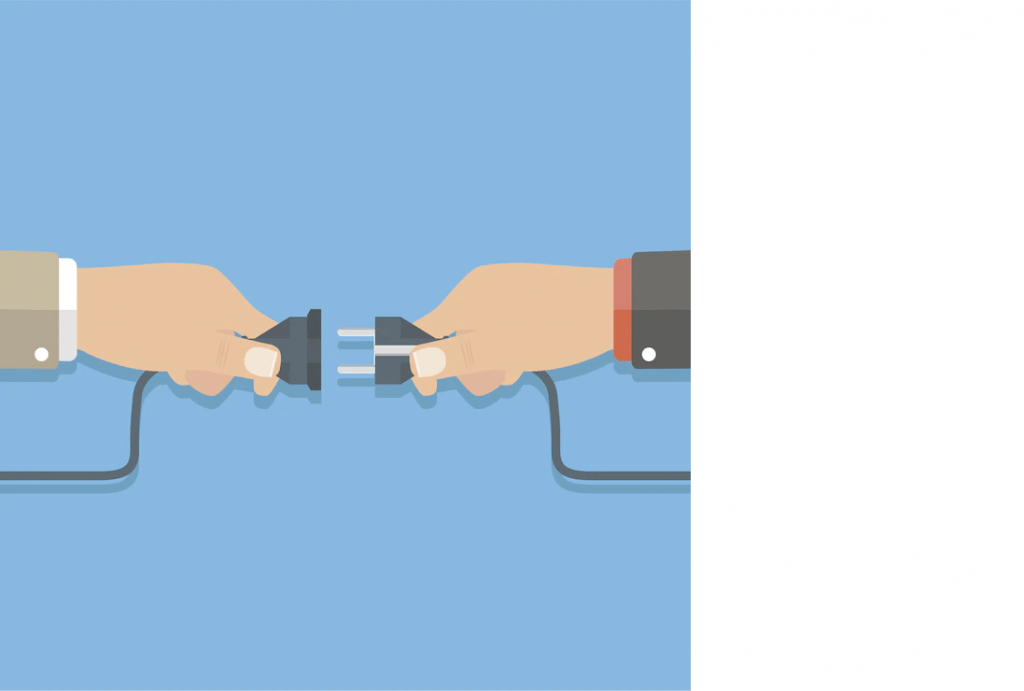 WordPress is an Open-source base. There are thousands of plugins available. They can use these plugins to extend the functionality of their site.
There are plugins for almost everything right from adding a store section to your website to improving your SEO on your page. These are the Popular SEO Plugins available.
If you are a programmer, you can open up the WordPress coding and use it to create a new plugin. This flexibility is what made WordPress very popular.
Wix has plugins that are created and tested by Official Wix developers. So, the choices are less. Also, it is not an Open-source environment. When there is some issue with the plugin, Wix customer support team will help you. The plugins come from a trustworthy environment.
Building a website with blogging option is cool. But, what if you don't have the option to sell your products through them?
Ecommerce is the essence of today's world. Wix sites are pre-built for Ecommerce applications. It is not necessary to sign-in for eCommerce plan separately in Wix. It has the selling options in-built. This feature can be very helpful.
In WordPress, there is a favourite tool called "WooCommerce" for eCommerce. It is free plugin that aids in online transactions.
Additionally, WordPress and WooCommerce make a great combo. You may boost the chances that visitors will find your eCommerce sites by using the Gutenberg editor, which has SEO functions in addition to other tools. You also get additional tools to explore with, such as redirects.
 The WooCommerce is more advanced than Wix built-in eCommerce tool.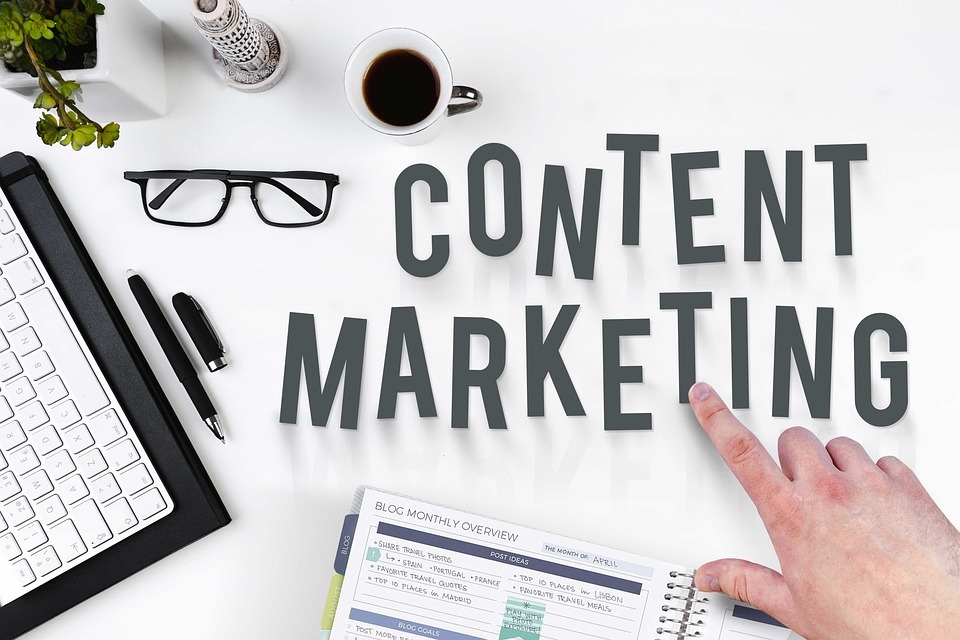 Wix offers support to companies those who want to start their blogging feature. There are options to create articles, categorize them and also use tags. You can also add apps to the content.
There is also choice to blog from the mobile device.But, their comments options is not good. The audience can comment from Facebook, which looks rather unpleasant.
WordPress has different rules to apply. Like Wix, you have all the options for blogging in WordPress and also some more extra features. You can add image to the top of the post and it allows you to backdate content.
Wix has the library from where you can use the free-to-use content from the Internet. In WordPress, you can add your own pictures from your source.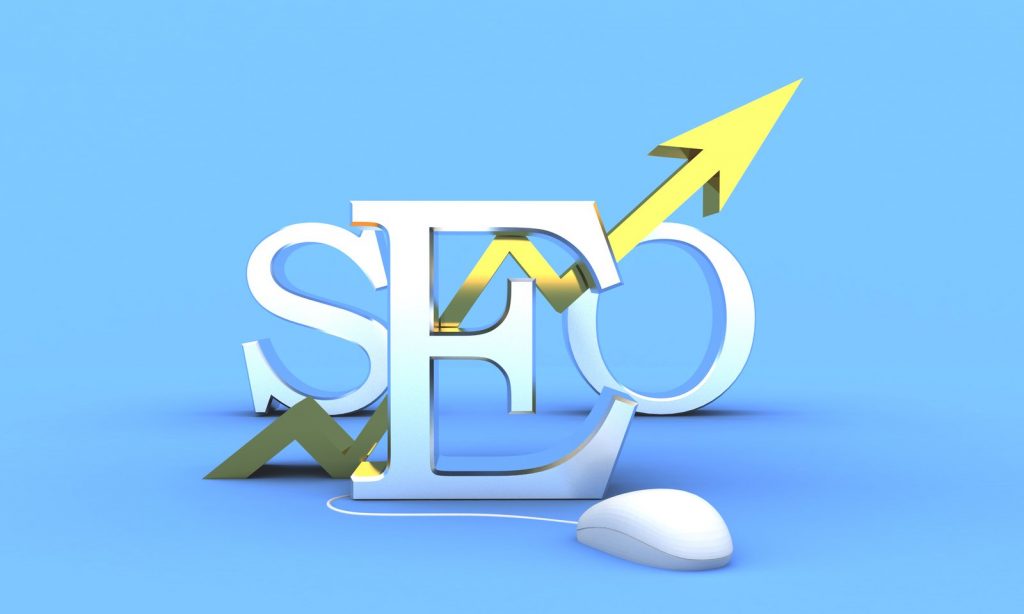 The Search Engine Optimization makes it better for people to purchase your products online or read your blogs.
Yoast is the most popular WordPress plugin, and it costs $69 to use on a single WordPress site. With the help of this tool, you may manage redirects, alter meta-data, modify internal linking recommendations, and handle many other things that could affect your search engine optimization approach.
Yoast has multiple functionalities and it is preferred by the business owners.
Wix does offer a couple of its own outstanding SEO tools. If you choose the unlimited package, you can even get free services like Site Booster.
The ability to target particular keywords and incorporate your company's address in search results are just two of the many unique SEO capabilities that come with Site Booster.
 Wix vs WordPress, you can consider both for SEO.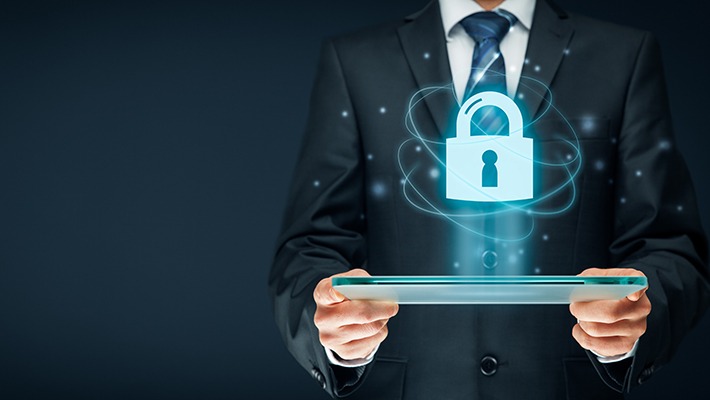 Wix is a hosted service. This implies that the firm from which you purchase hosting is in charge of maintaining the security of your website. It is Wix's responsibility to maintain the safety and security of the platform you use. Additionally, you should be able to rely on security against hackers and backup.   
In WordPress, when you build a website without a developer, then you are responsible for your website security. You should constantly check the version of your website builder and also your themes and plugins. Also, you have to back up your website.
Wix vs WordPress – SSL certificate. If anything goes wrong with your website, Wix's support staff will be there to assist you in fixing it. With every website you create with Wix, you receive an SSL certificate. While it is possible to obtain your own SSL certificate for a WordPress website, the process isn't always as simple as it could be.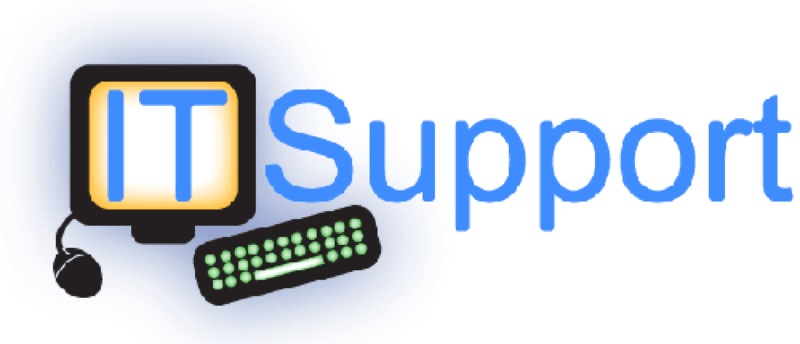 To start with, WordPress has a fantastic user base and a variety of tutorials and tools to help you learn your site building platform. Even WYSIWYG editors are included with some hosting options as support.
But, just as with WordPress e-commerce store plugins, it can be challenging to determine between the good and the bad. You might always consider hiring a pro to help you set up your website initially. This tactic, though, can be very costly.
However, Wix has a committed support staff to make sure users can obtain help when they need to troubleshoot their website or resolve frequent problems. There are other help articles and videos available as well. Additionally, you can search forums for responses from the public.
For those that require it, Wix also offers scheduled phone calls and email help. The Wix support centre is clear and simple to utilise. A real support staff enables you to avoid wasting valuable time on website maintenance. So, comparatively, it takes a little longer to become used to WordPress and its DIY attitude.
Wix vs WordPress.org both provide adequate website alternatives for the majority of customers. With one, the host and website builder are covered by the same charge. The other is cost-free, but you must pay a different hosting provider. We recommend WordPress.org if you require advanced customization options and Wix if you want something simple to use with no technical knowledge.
In Wix vs WordPress, if you do decide to use WordPress for your website, make sure to check out WPBlazer, a WordPress management tool WPBlazer.