You've developed a wonderful WordPress site, put a lot of effort into the content, and made it available to your website users. You're hoping that, it will be great. "If you build it, they will come." Certainly no, it is not easy.

Search engine optimization, or SEO, is the next stage in driving organic website traffic (i.e. traffic that doesn't come from paid adverts).
SEO is a time-consuming and continuing task, but WordPress offers a number of tools to assist you.

You can use a great WordPress theme and SEO plugins to assist you implement your SEO strategy on your WordPress site. In this article, you'll learn about the best WordPress SEO plugins, what they do, and how to use them.
Table of Contents
1. What do Wordpress SEO plugins do?
2. Best Wordpress SEO Plugins
     Yoast SEO Plugin
     SEOPress
     AllInOneSeo
     RankMath
     Semrush Writing Assistant
     Ahrefs
     WPRocket
3. Conclusion
1. What do Wordpress SEO plugins do?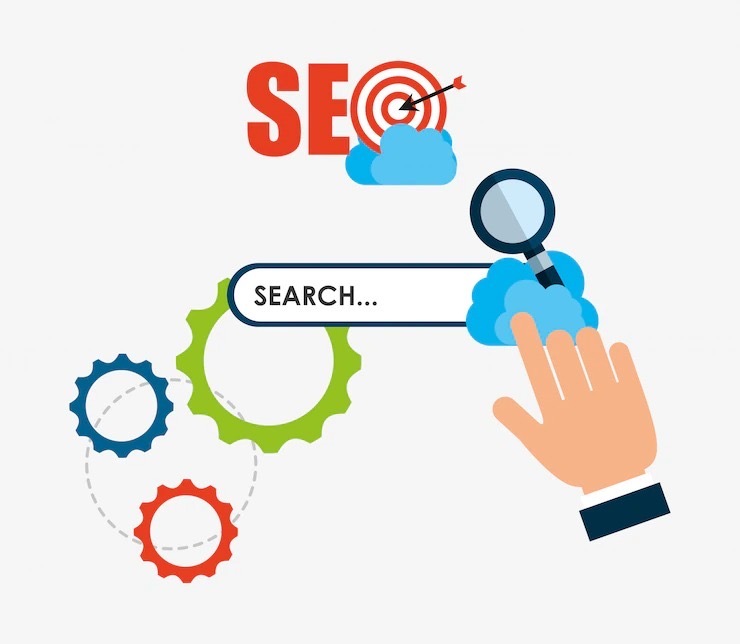 For the ordinary business owner, search engine optimization (SEO) can be hard or stressful, but it doesn't have to be.
The process of increasing the quality and quantity of website visitors will be simple if you use good SEO plugins for your WordPress website.
To improve your website, Wordpress SEO plugins provides you with tools and powerful features such as audit checklists, sitemaps, and content insights.
2. Best Wordpress SEO Plugins
Though there are many SEO plugins, we will see the best 7 of them in this article.
Yoast
What Is the Yoast (Wordpress) SEO Plugins?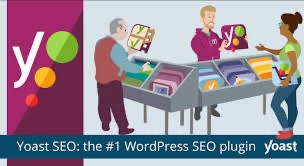 Yoast SEO is a well-known SEO plugins that supports webmasters in optimising their websites for search engines.
With over 5 million users worldwide, Yoast SEO is one of the most popular WordPress SEO plugins. It's a full-featured plugin that will help you improve your website's on-page and off-page optimization.
Features that make Yoast SEO (Wordpress SEO Plugins) a great choice
Yoast SEO can help you optimise your content for a specific keyword.
To build a strong internal linking system, use powerful linking tools.
Yoast SEO includes structured data in paragraphs to help Google better understand your site.
Make your information more ordered and organised to improve readability.
These types of WordPress SEO Plugins will avoid having any dead links or 404 errors on your website.
Controls keyword density.
These WordPress SEO Plugins allows you to edit permalinks, you can keep the website's permalinks clean and neat.
Can write a Meta description for your website that is optimised.
Assist you in correctly implementing the focus keyword.
In these types of Wordpress SEO Plugins, options for social sharing are built-in.
Pricing of Yoast
This Wordpress SEO Plugins offer Free Plan.

Whole SEO functionality.
To accomplish essential SEO tactics, use breadcrumbs navigations. Six free Academy courses to help you brush up on your SEO fundamentals and knowledge.
$99 for the Plus plan.
Premium updates with notifications are available 24 hours a day, 7 days a week in this type of Wordpress SEO Plugins.
SEOPress
What is the SEOPress?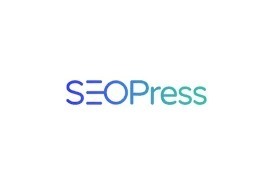 This is the most basic plugin for boosting and charging up SEO in the list of SEO Plugins. SEOPress offers a more user-friendly interface that is simple to grasp for newcomers. It contains a number of SEO features and tools, including title, redirection, and XML images, among others. It would result in a more effective SEO implementation and a higher ranking in the search results.
Features that makes SEOPress a great choice:
Effectively manages SEO title and Meta tags.
Instant indexing from Google and Bing allows you to index your URLs in a few of hours.
SEO Press will also optimise your content for social media sites.
In these types of Wordpress SEO Plugins, it allows you to use Google Analytics to obtain insight into the performance of your website.
Improve the SEO performance of your photographs by optimising them automatically.
White-label options allow you to brand SEOPress with your own logo in these categories of Wordpress SEO Plugins.
Content optimization tool for developing better content.
Woocommerce to improve your sales performance, use SEO.
To avoid traffic loss, these Wordpress SEO Plugins use a redirection manager and 404 error monitoring.
Add custom rules to robots.txt and redirect crawlers to .htaccess files with ease.
Pricing of SEOPress:

It offers full features to analyse website traffic
Amazing possibilities for optimising blog posts
There are no advertisements.
Other analytics solutions, such as Google Analytics, are compatible.
Pro Version: $39

Sites are limitless.
1 year of assistance
Updates every year.
All in One SEO (AIOSEO)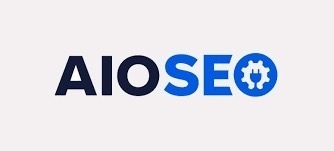 All in One SEO (AIOSEO) is another popular solution for people who wish to execute on-page SEO, with over 2,000,000 professionals utilising it. It is one of the best Wordpress SEO Plugins. The SEO audit checklist in the plugin will scan your entire WordPress site for faults and make practical recommendations to improve your SEO and increase traffic.
AIOSEO – one of the best Wordpress SEO Plugins can also develop and submit sitemaps to Google, Bing, Yahoo, and other important search engines, allowing you to maximise your online visibility. Schema, knowledge graph, AMP, local SEO, and other characteristics are also crucial.
Features that make AIOSEO one of the best Wordpress SEO Plugins:
Custom SEO user rules allow you to give a variety of SEO features without handing over complete control of your website to a single user.
With your most recent news story in Google News, you can increase site visitors.
These Wordpress SEO Plugins provides all of the necessary tools for local SEO.
To increase traffic, complete support for a schema and its rich snippets.
Customize your RSS feed with text and links in these types of WordPress SEO Plugins.
Smart XML sitemaps send notifications to all search engines when the website is updated.
Social media technologies that are integrated to help you visualise your content on social media networks.
For proper on-page SEO optimization, include a title, keywords, and Meta descriptions.
Increase your website's traffic with a video site map generator.
To optimise the pages, advanced woo-commerce support is provided.
Pricing of AIOSEO:

Basic plan starts from $49.
This has a separate website.
Standard support.
Unlimited Keywords.
Regular updates.
RankMath

RankMath is the most serious plugin, dealing with a newcomer in a more straightforward manner while also interacting maturely with an SEO professional. It monitors and optimises your website's content so that it becomes more SEO friendly and achieves a higher rating in the search results in the list of Wordpress SEO Plugins.
Features that make RankMath SEO a great choice:
For new users, it's simple to set up and configure.
A clean and easy user interface that provides you with more detailed information on your website.
Rich snippets in these SEO Plugins allow users to see a preview of the content on social networking networks.
Content AI can help you find the best keywords and phrases for enhancing your content.
Integrated Advanced SEO Analytics module to display keyword rankings, sitemap status, and indexing concerns.
Google Analytics has been integrated into the dashboard to provide you a quick overview of your website.
Rank tracker is a tool that allows you to compare your website's performance to that of its competitors.
Keep track of how well your current SEO techniques are working on your website.
In this WordPress SEO Plugin, it is simple to learn about each keyword in a certain post for which you've written.
Pricing of RankMath:
Free Plan.
There are 18 pre-defined schema types.
Google Data Fetch Frequency available for 7 Days.
Elementor and Divi Integration Pro version – 30 Days of Email Report Frequency – $59
Websites are limitless in these Wordpress SEO Plugins.
AI Credits Schema generator with 15 free content and 24/7 support.
SemRush Writing Assistant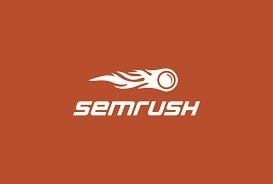 The SEMrush writing assistant is one of the greatest SEO plugins that focuses on enhancing the SEO friendliness of your website's content. It evaluates the readability of the text you've used in your article and suggests changes that would make it more SEO friendly.

Features that make SEMrush a great choice:
It evaluates and improves readability, text length, title length, and targeted keywords.
After testing, it analyses the difficulty level of your text and assigns a readability score.
These SEO Plugins analyses the volume and difficulty of the keywords in question.
To boost the SEO element, it gives you more advice regarding the selected keywords.
As you're composing the text, make sure you're using the appropriate formal tone in your voice.
Checks to see if there is any plagiarism.
It also looks for any possible problems in your links.
Pricing of SEMRush
Pro plan price is $19.
It offers 5 projects or locations.
There are 500 keywords that can be tracked.
Access to"analyses of keywords".
Continual updates.
It offers Premium assistance.
Ahrefs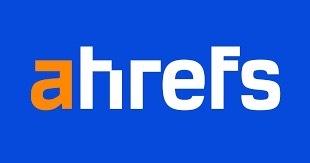 Ahrefs SEO is SEO plugins from Ahrefs, a well-known SEO company. This is a very lightweight plugin that you can install for free, but to get the most out of it, you'll need to purchase an Ahrefs licence.

Features that make Ahrefs a great choice:
Perform keyword research for ten different search engines.
With 'clicks' data, you can go beyond search volume.
Estimate total search traffic for the top 10 ranked pages.
With daily granularity, track backlink growth (or drop) over time with these WordPress SEO Plugins.
Check out which subfolders your competitor's use to get the most organic traffic.
Individual keyword click distributions can be found here.
Analyze SERP history
Find out where you and your competitors differ in terms of content.
View any website's ranking history for any keyword (and compare with competitors)
Keep an eye on the outgoing links from your website through this WordPress SEO Plugin.
Content Explorer can help you find potential link partners.
Get an email notification when your keyword ranking improves.
Analyze any website's internal backlinks in real time.
Pricing of Ahref:
The pricing of Ahref starts from $99 per month.
WP Rocket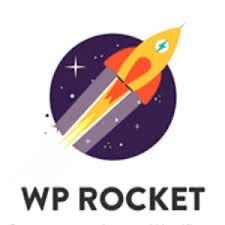 WP Rocket is one of the SEO plugins that enables caching on websites in order to improve loading speeds. It is often regarded as the most powerful caching solution for WordPress. It may be used by both experienced and new WordPress users due to its large range of choices and automatic optimization tools. WP Rocket cache guarantees that websites load extremely quickly. This is critical for improving SEO ranks and conversions.
Features that make WPRocket a great choice:
Ease of use
Content Delivery Network (CDN) Compatibility
Media Optimization
Database Optimization for WordPress SEO Plugins
Minification
Mobile Detection and Caching
Ecommerce Friendly
The SEO Plugins help custom cache lifespan
Exclude Content from Cache
Web Hosting Compatibility
Pricing of WPRocket:

Single: $49 for a year's worth of maintenance and updates for one website.
Plus, for $99, you get a year of support and updates that covers three websites.
Infinite: $249 for a year's worth of support and updates, good for an unlimited number of websites.
Your licence will renew automatically after one year by default, with a 30% discount applied to the price. If necessary, you may disable the auto-renewal in your account area on the WP Rocket website.
Conclusion
An SEO plugin gives you all the tools you need to optimise on-site and off-site SEO and assess content performance, allowing you to make more informed decisions about how to improve your site's search engine ranking.

Additionally, if you're just starting a blog, an SEO plugin can help you boost the amount of visits to your site as your traffic grows.
If you're already using WordPress or are still deciding on a platform, we have the right choice. WPBlazer is a plugin that can help you save time and effort when it comes to WordPress management.

This management tool can help you with everything from the first WordPress installation to backing up your entire site.