You could be here because you've just heard about WordPress wikis, and you're wondering what they are and if you need one. Or you landed here because you already know what a WordPress wiki is, and you've decided it's time to build one.
Whichever group you're in, you're in the right place since this is a complete guide. I'll start off with the background of wikis, why they're an important addition to many websites, and finally, how to create your own.
Table of Contents
1. What is a Wiki?
2. The Elements of a Well Designed WordPress Wiki
3. Why Would You Want a WordPress Wiki?
4. WordPress Wiki Themes
5. WordPress Wiki Plugins
6. How to Optimize Your WordPress Wiki for SEO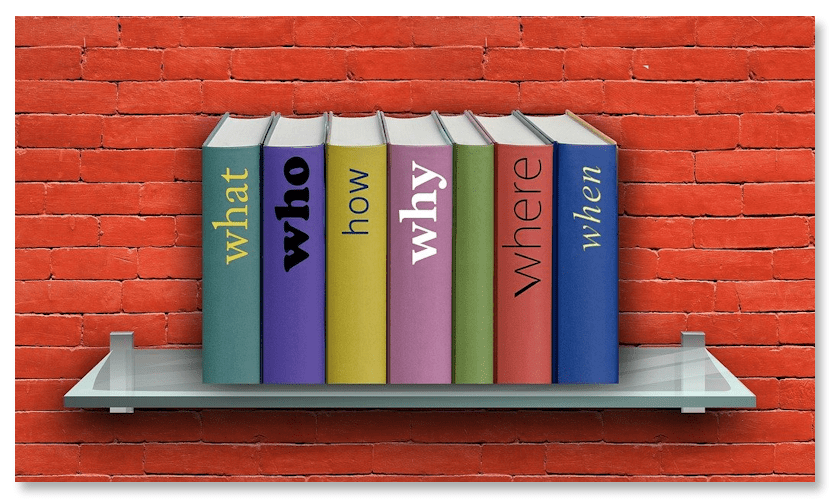 Anyone who has spent any amount of time doing online research has stumbled across and/or used Wikipedia. Or, if you follow the news, you would have heard of WikiLeaks.  
So what exactly is a wiki?
First, the word "wiki" is a Hawaiian word that means quick.  In 1995, a programmer by the name of Ward Cunningham developed the first user-edited website. Or more precisely, a user-edited companion website to the Portland Pattern Repository, a site that discussed software design patterns.
He called it the WikiWikiWeb.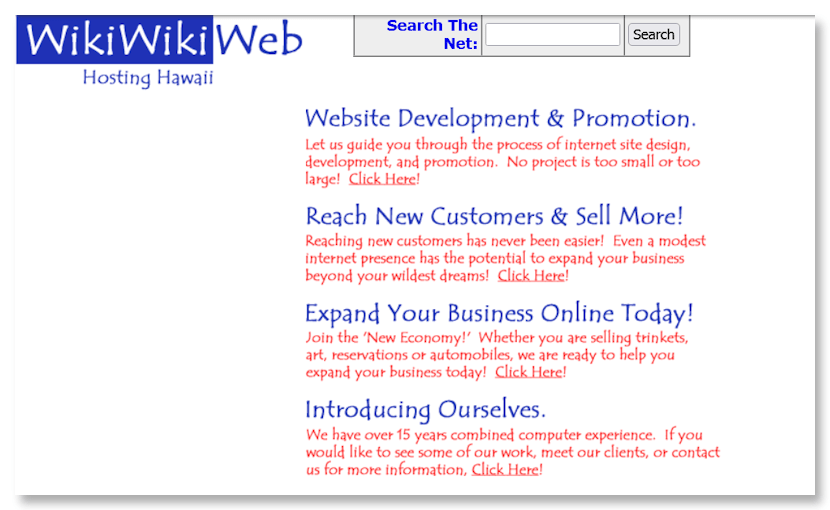 Source: Wayback Machine
He knew the meaning of the Hawaiian word and knew that Hawaiians would double a word to add emphasis to it. So where wiki meant quick, wiki wiki would mean very, very quick.
That's the original meaning behind the name, but are today's wikis the same thing they were more than 25 years ago?
As mentioned above, chances are anyone who has done any online research has used Wikipedia, so you have a sense of how wikis are used today. But they're also used as knowledge bases and that's one of the many reasons why WordPress wikis have become so popular.
There are three design principles to a wiki:
They must be easy to update
They're collaborative
They're simple to navigate
Remember the word quick? Let's add easy to that and apply both to the above.
Easy updating means adding, editing, and updating your wiki is a quick, simple process.
You can create non-collaborative wikis, but if you choose to collaborate it's easy for all to share their combined knowledge and experience.
Looking for information shouldn't be like digging for hidden treasure. The structure of a wiki means they are easy to navigate and drill down into to find what you're looking for.
Simply put, wikis are the easiest way to create and provide a one-stop spot for all the information you and your team have collected.
Whether you're building a WordPress wiki or a wiki for some other CMS, the elements are the same. And they expand beyond the three mentioned above.
Again, a good foundation for a WordPress wiki starts with:
To add to that, a well-designed wiki should incorporate the following elements.
If you're creating a WordPress wiki, you will find that the WordPress core doesn't have all the ability or functionality to handle all of these elements. Fortunately, there are a number of WordPress themes and plugins that do, and I'll detail those below.
There are a number of ways company's can benefit from having a WordPress wiki on their website. (It doesn't have to be a WordPress wiki. It can be any type of wiki.)
They're a great way to organize and document important information
A wiki can make it easier to manage team collaboration
They can drive your team to better results
Your wiki could help you manage your content marketing
They're cost-effective
They can increase your SEO
You build authority—which also builds SEO
Increased website traffic
Let's discuss a few of these in greater detail.
Organize and Document Important Information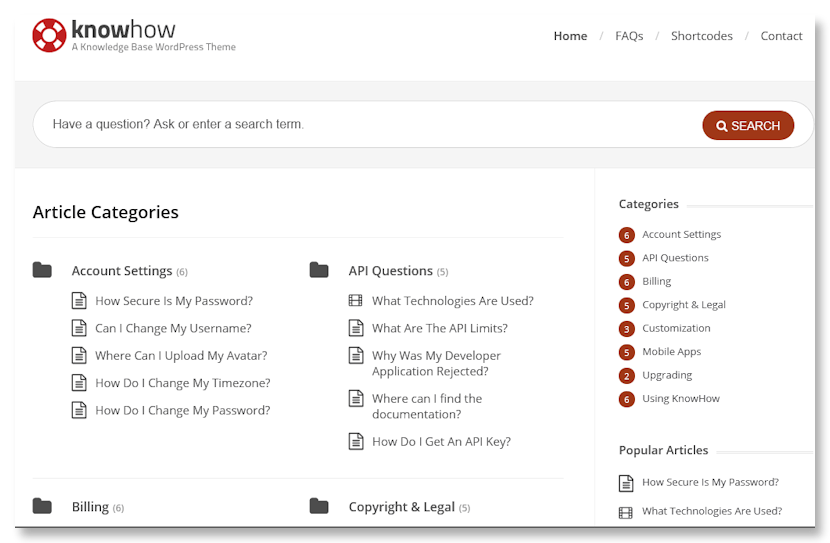 Ultimately, you want a WordPress wiki that is easy for your team and viewers to access, edit, and follow. That means a well-organized wiki.
The best wikis incorporate a clearly defined hierarchal structure that makes finding information easy. If you run a business whose requirements are more outside the box than most, you should customize your wiki so that it reflects your needs and structure.
Having such a clear structure is advantageous to employees and customers/clients. A Workplace Productivity and Knowledge Management Survey that was released in 2019 stated that the productivity of 57% of knowledge workers is impacted because they can't find the information they need. 49% of them say they can spend up to 2 hours each day looking for the right information.
Imagine the increases in productivity if every company had something like a WordPress wiki page on their website or intranet.  
Easily Manage Team Collaboration
A WordPress wiki can help when a team is collaborating on a project. It will help all members organize and document solutions, procedures, and steps are taken, which means increased efficiency.
Manage Content Marketing
In terms of SEO, establishing yourself as an authority is critical. If you make use of a collaborative wiki, it can aid in content management and help you put together a one-stop-spot for information. Information that can help you build credibility in your industry.
Increase Your SEO
I mentioned SEO above, but a wiki will do more for the SEO than just add authority.
Wikis link to your posts and pages, often with keyword phrases which will also boost your SEO efforts.
There may be a bit of work involved when you first start a WordPress wiki but, in many ways, they are worth it. From a productivity standpoint and an SEO standpoint.
If you want to build a WordPress wiki page or site, you have a few options. You can use a wiki theme or a wiki plugin.
Let's start off with some of the best WordPress wiki themes. Some of them come at a price and some of them are free.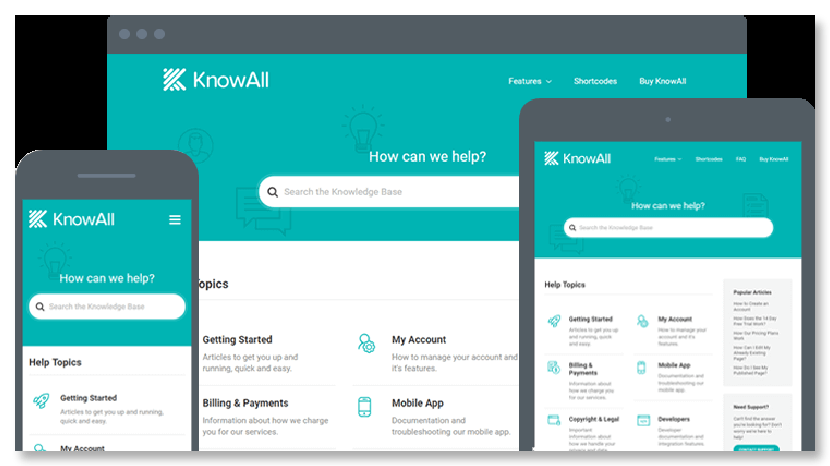 Source: HeroThemes.com
KnowAll is a full-featured wiki theme perfect for anyone wanting a well-rounded knowledge base.
Some of the included features are:
A shortcode builder for styling
Categories and subcategories
Search widget
It allows for user feedback
Analytics on search terms, the usefulness of the articles, and how many users still needed support after reading the article
The ability to transfer customers to live support
Widgets for the table of contents, search, and more
Add attachments to articles
Make sections of the wiki private—available to logged-in users only
Here's an example of a wiki built with the KnowAll theme: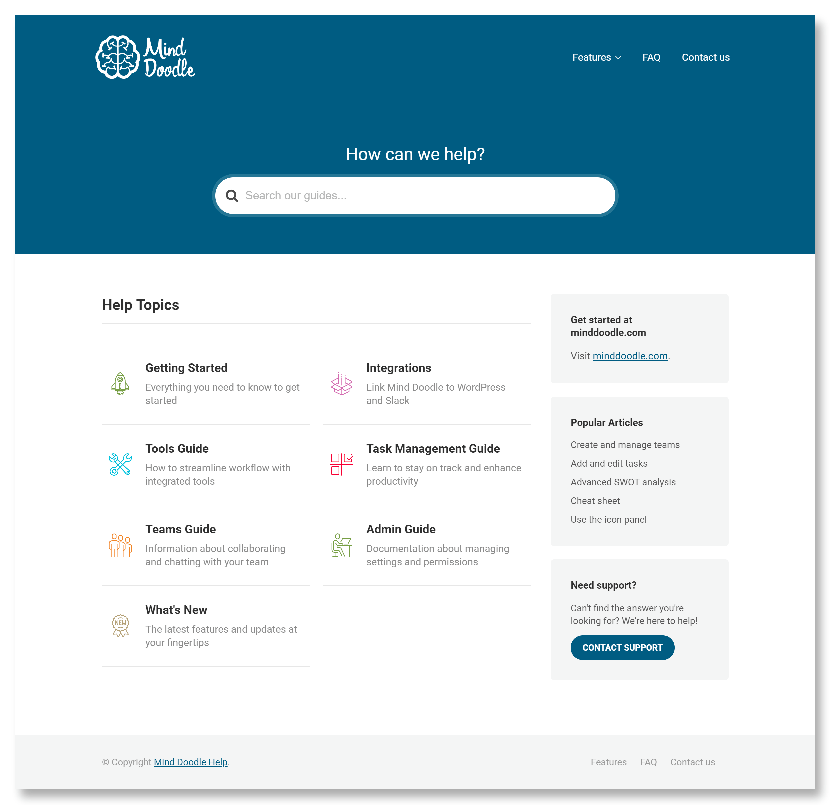 Source: MindDoodle.com
With all that, it shouldn't come as a surprise that this isn't a free them.
KnowAll Pricing
KnowAll has three pricing tiers:
KnowAll Essential - $ 149
KnowAll Plus - $199
KnowAll Pro - $399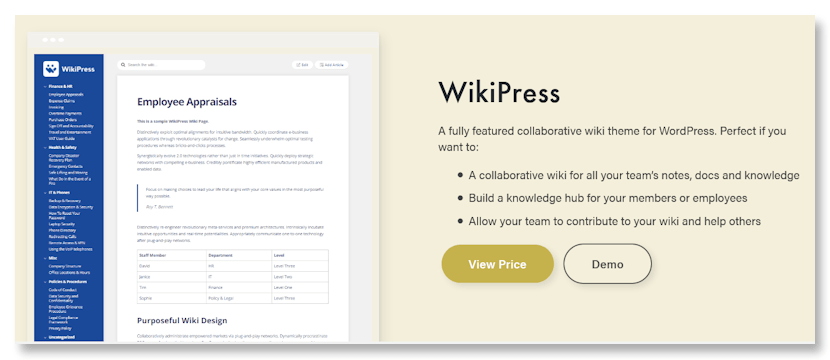 WikiPress allows you to create and edit a wiki using the WordPress visual editor. From the front end of your website.
Features include:
Automatic navigation creation
Easy setup and management
The ability to personalize your WordPress wiki to match your company's branding
Pricing
1-year license - $99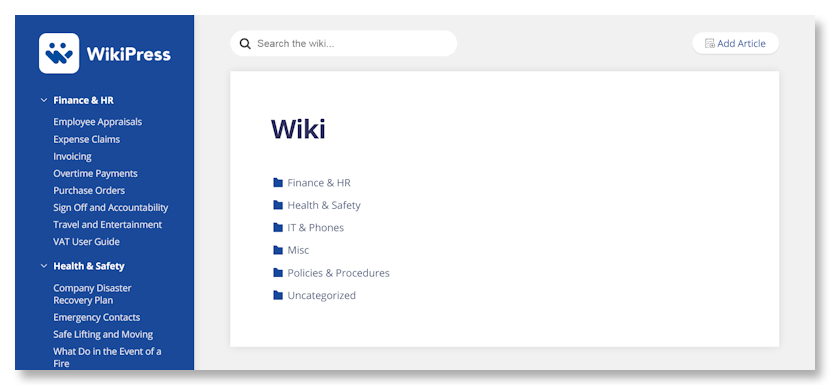 Source: WikiPress Demo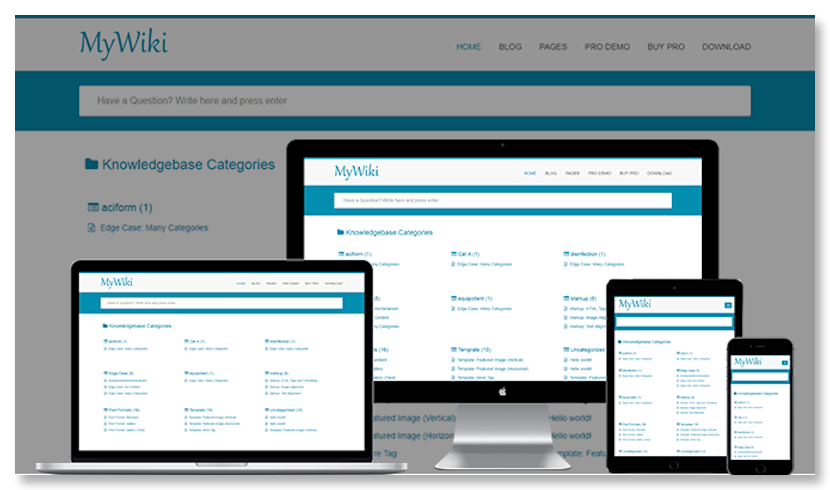 MyWiki loads fast—great for SEO!—and is easy to install and configure.
Features include:
Fully mobile responsive
Translation ready
Quick, simple search
SEO optimized (pro)
 Unlimited colors (pro)
Multiple layout variations (pro)
600+ Google Fonts (pro)
Pricing
Basic version – Free
Pro version - $39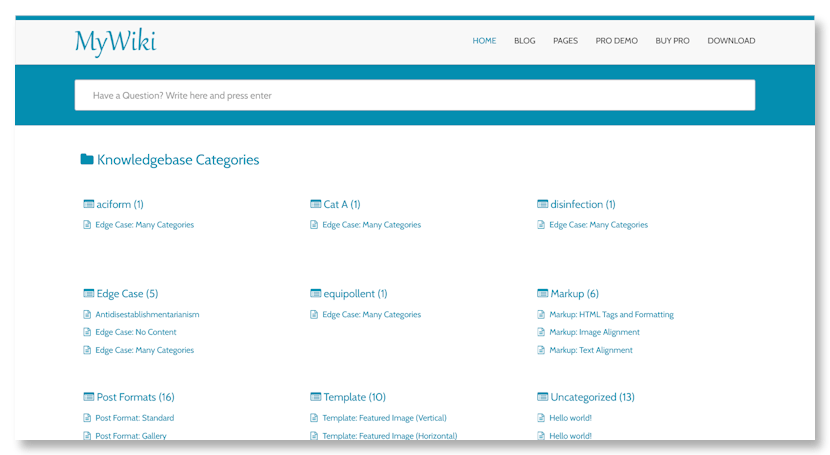 Source: MyWiki Demo
Using a plugin to add a WordPress wiki to your site may be a bit easier for some. Especially if they're not starting a new site from scratch. Of course, some theme builders like Divi or Elementor will lend themselves to building an addon wiki to an existing site, so keep that in mind.
Here is a selection of plugins that you could choose from. I've included both free and paid options.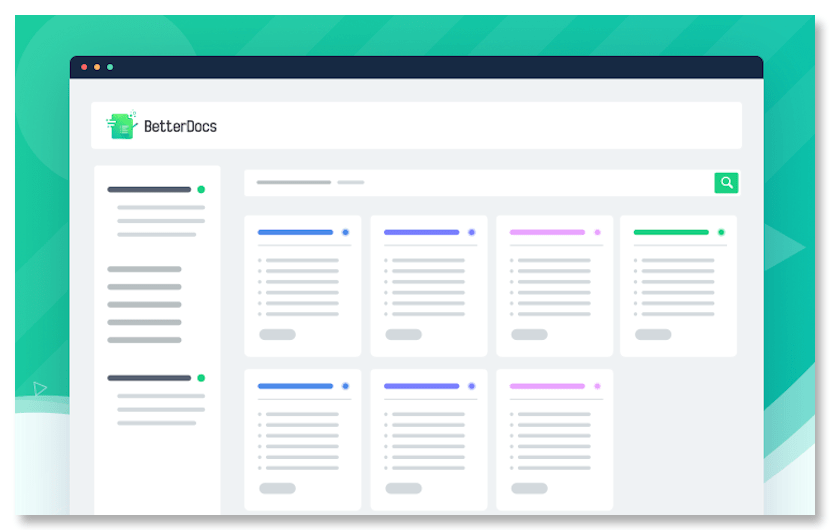 The free version of BetterDocs is compatible with any WordPress theme and offers a modern, configurable, drag and drop template that will provide an excellent support option for your site's visitors and customers.
Features include:
A selection of premade template designs
Shortcode and page builder widgets
Auto or Sticky (interactive) table of contents
Advanced live search
Integrated analytics
Advanced list view editor
Fully compatible with Elementor Page Builder
WPML (WordPress Multilingual) certified
Pricing:
If you opt for the pro version, there are three different tiers.
Individual – Regularly priced at $149, currently $69 – Activation on 1 site
Small Business – Regularly priced at $299, currently $149 – Unlimited sites & 25% renewal discount
Agency – Regularly priced at $499, currently $299 – Unlimited sites & lifetime access
The pro version has the above features plus:
An Instant Answer Bot
Enhanced analytics
Multiple knowledge bases or wikis
Maintain an internal knowledge base with user role permissions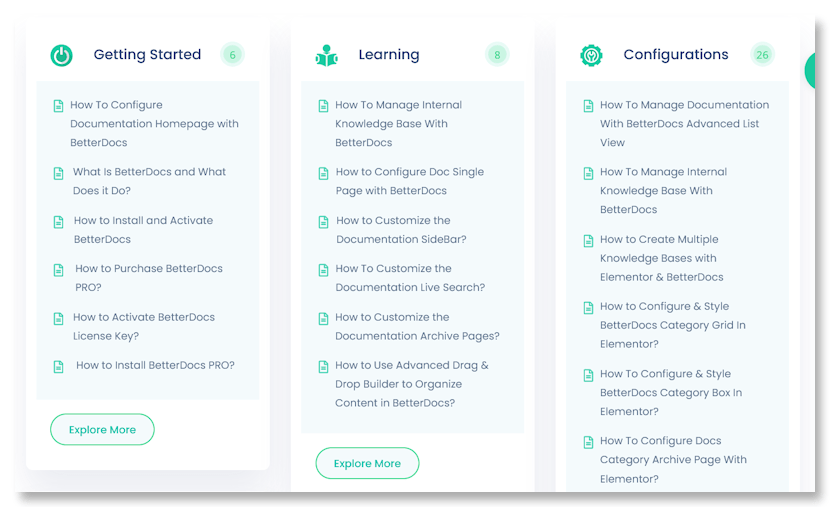 Source: BetterDocs Demo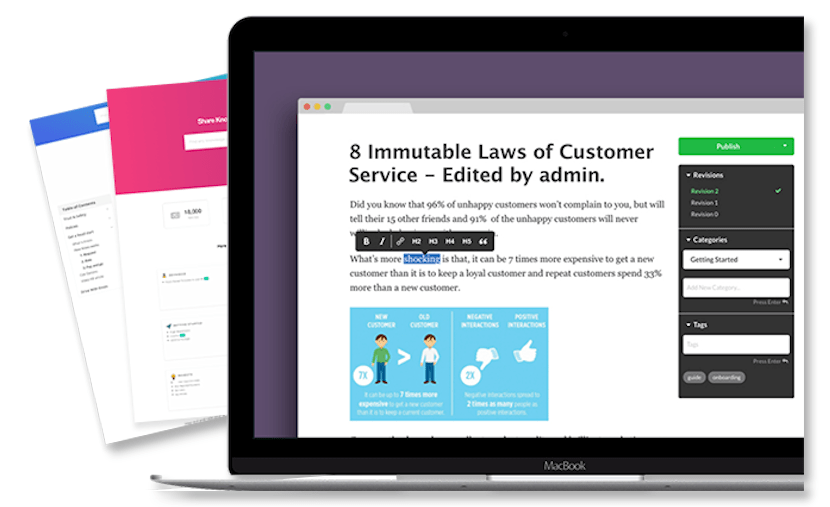 Helpie WP offers a complete solution to adding a wiki or knowledge base to your WordPress site.
Some of the features include:
Frontend editor
Publishing capabilities
A revision system
Auto linking
A smooth search experience
Content prioritization
Keyword matching
User roles and permissions
Branding and styling options
Pricing:
Helpie WP offers a free 7-day trial and then one of the following:
Activate 1 site licenses - $69
Activate 5 site licenses - $99
Activate 30 site licenses - $199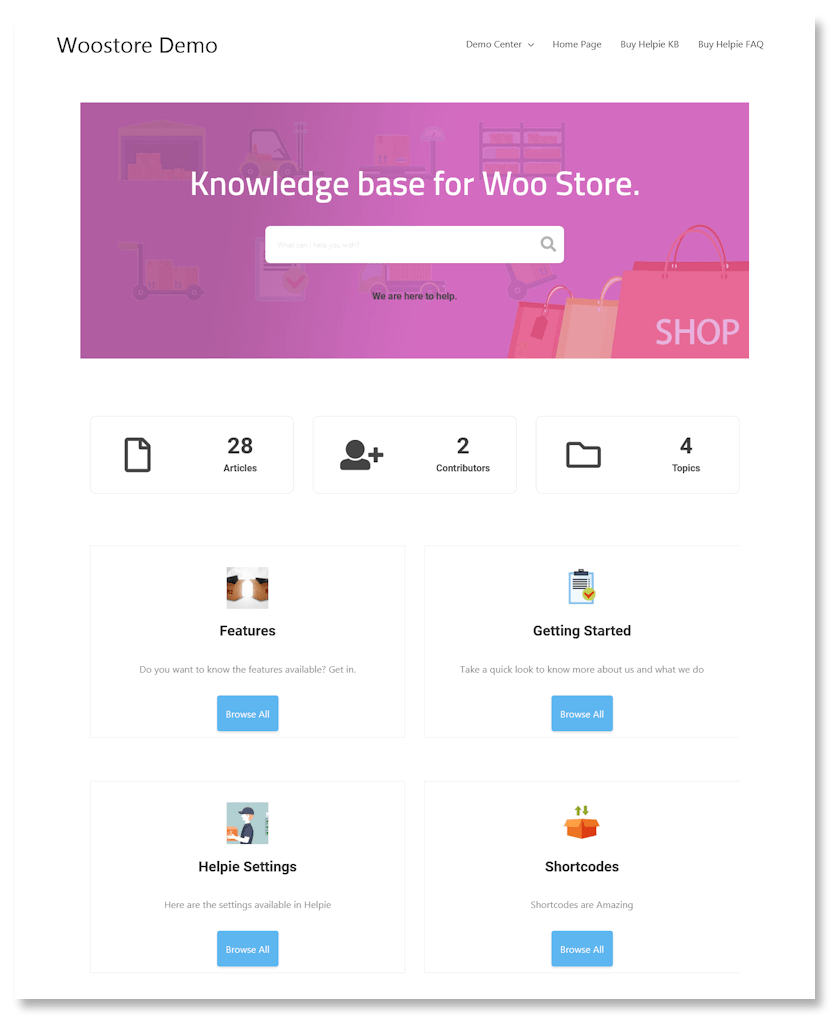 Source: HelpieWP Woo Store Demo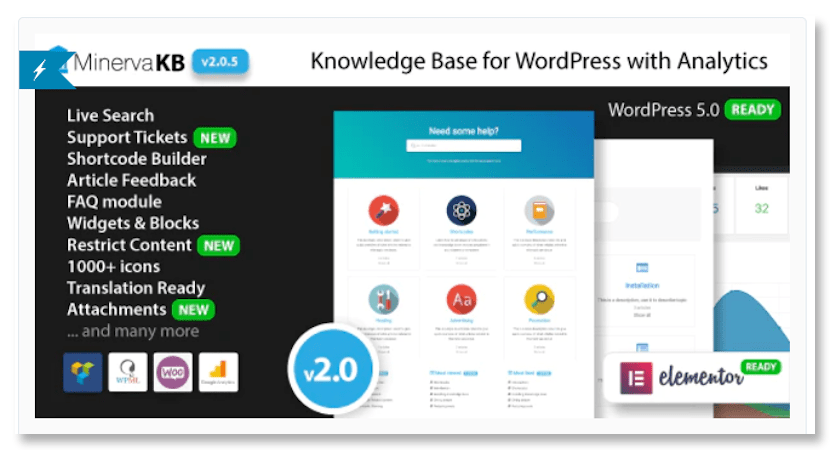 Available via the Code Canyon / Envato Market the MinervaKB WordPress wiki plugin is feature-rich and reasonably priced.
Some included features:
Live search
An analytics dashboard including search analytics
Shortcode builder
WooCommerce integration
Elementor widgets
Support tickets
Visual composer
More than 1K Google Font options
FAQ module
A dynamic table of contents
Access restrictions
MinervaKB is super easy to use. Simply install the plugin on a new or existing WordPress site, import support demo pages and content, then edit and add your content. Once that's done, hit "Publish," and you're done.
Pricing:
Regular, single-use license - $69
Extended license (allows you to create and sell an end product) - $99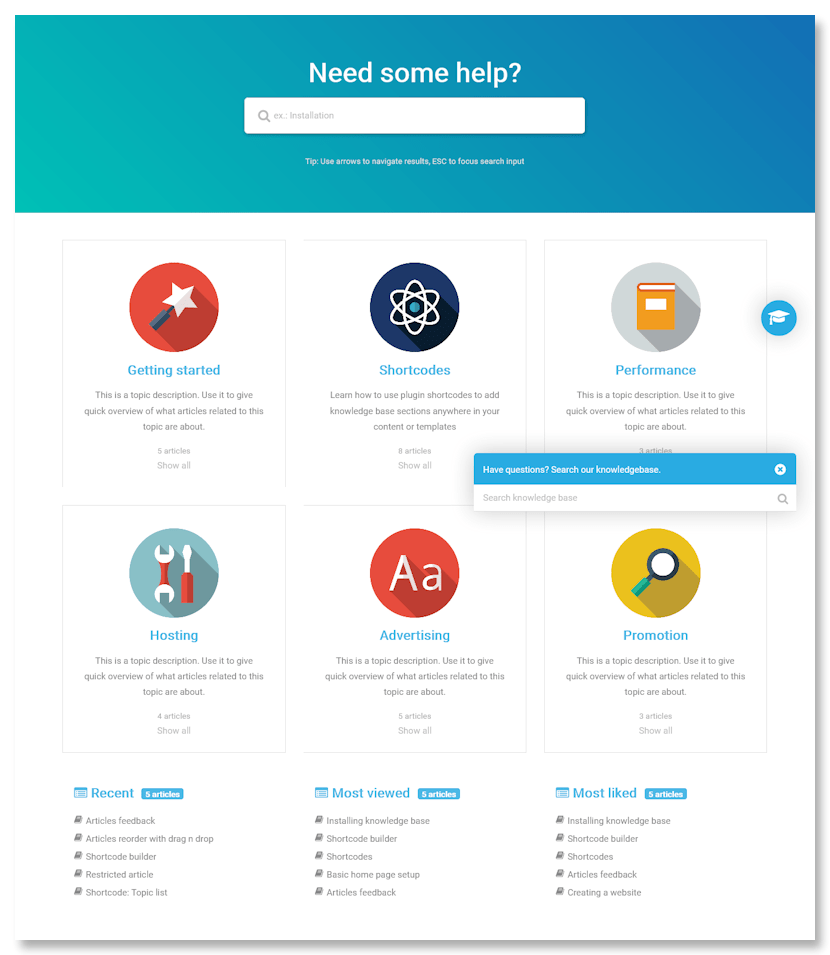 Source: MinervaKB Demo
I briefly addressed SEO above, but since there's a good chance you spend a lot of time, and perhaps money, optimizing your main website, it wouldn't make sense to add a wiki and not do the same for it.
So let's talk about how you can maximize all the work you've done so far with your current site, plus what you're doing now with your wiki addition.
Use Appropriate Keywords in your Wiki or Knowledge Base
How often do you Google something when there is a feature in a product you're trying to understand?
Here's an example. Say you use MS Word and want to use the Track Changes feature, but you don't know how. A Google search gives you this: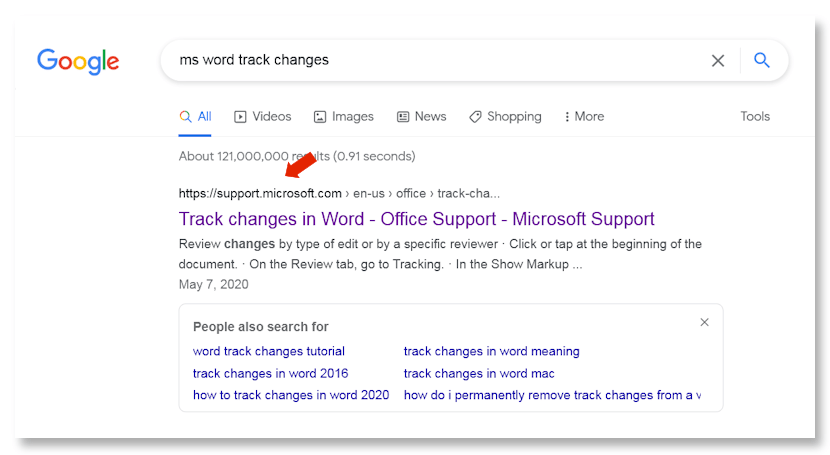 And that first SERP result drills you right into the Microsoft Knowledge Base to the answer.
So do yourself a favor and make sure you use keywords that Google searchers will use. Optimize your wiki or knowledge base so your customers can find answers where they'll probably search for them. Google.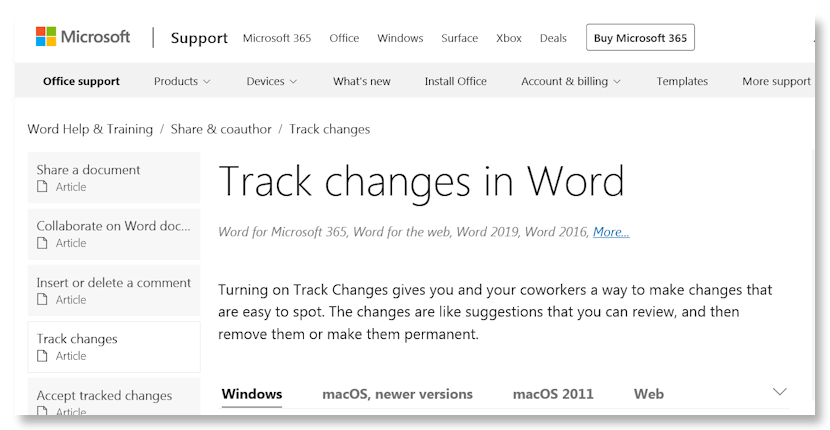 Make Use of Googles Knowledge Graph
Google implemented its own knowledge base back in 2012. When users search on a keyword or keyword phrase Google provides an infobox above the search results. Google calls them knowledge panels.
If you can get your WordPress wiki/knowledge base noticed by Google, that can drive significant traffic to your site.
Here's an example, and I'll use Microsoft again.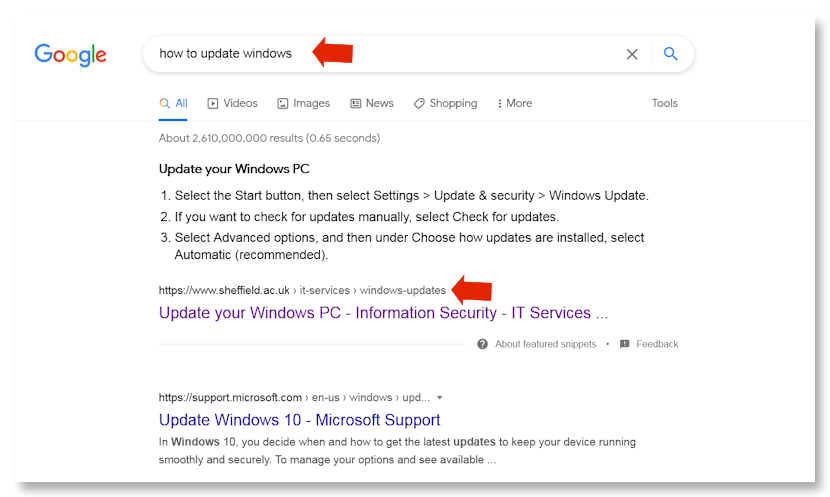 What's really interesting here is that the university wiki that Knowledge Graph comes from beat out even Microsoft in the SERPs. That's some powerful SEO!
The search term I used above was a "how to" question, and those are exactly the type of questions Google usually answers with a knowledge graph.
So be sure your WordPress wiki or knowledge base is full of "how to" questions and answers.
Make Use of Bullet Points or Numbered Lists for Instructions
Wherever possible, try to break your knowledge graph instructions into bulleted lists with a relevant header that contains your keywords. Google likes that and so will your readers.
Do Keyword Research on Your Knowledge Base Titles
The reasoning here is twofold.
First, you want your readers to be able to easily find the info they're looking for. But if you use relevant keywords in your title headings as well, you're increasing your SEO juice.
Some WordPress wiki plugins make this easy for you.  HeroThemes, creators of the KnowAll theme mentioned above, also develops something calling the Heroic Knowledge Base. It allows you to create two separate titles, one for humans and another meta title for Google bots.
Interlink Your Articles
Interlinking your blog posts is great for SEO but it's also something you should incorporate into your knowledge base.
The purpose here is to add relevant anchor text which will pass authority to your posts and to make it easier for search engines to crawl your wiki or knowledge base.
Conclusion
Adding a WordPress wiki to your site is a great way to help your organization, your customers, and your marketing efforts.
Beefing up your SEO with something cost-effective like a wiki can bring a great ROI. It's a win win situation.
There are so many additions we can make to our WordPress sites to make them more useful—like wikis and knowledge bases—and tools that make them easier to manage as well.
Take a look at WPBlazer and find out why it's one of the best WordPress management tools you can use.