The process of creating a new website can be challenging. Your goal is to develop something your customers will love. Yet, you do not want the setup to take several months or be so technical. WordPress is the most popular content management system in the world, with over 34% of all websites being built on this platform. If you've been thinking about how you should build your website, WordPress may have been on your list of choices.
If you've been looking at alternatives, Webflow is one great option you might have come across.
The goal of our comparison of Webflow vs WordPress is to provide you with an in-depth look at both of these content management systems. The comparison of Webflow vs Wordpress is about their scalability, features, and pros and cons. This will help you determine which platform is most suitable for you.
Table of Contents:
1. The Fundamental differences of Webflow vs Wordpress
2. Wordpress in 2022
     The key features of the Wordpress
     Wordpress design tool features
     Content Management Tools
     E-Commerce with Wordpress
     Benefits of using Wordpress
     Downside of using Wordpress
     Wordpress Pricing
3. Webflow in 2022
     The key features of Webflow
     Designing a website using Webflow
     Interaction Tools
     Content Management
     E-commerce with Webflow
     The Benefits of using Webflow
     The Downsides of using Webflow
     Webflow Pricing
4. Conclusion
The main differences between Webflow and Wordpress are as follows:
WordPress is free to use. You need to pay for hosting, making it a very affordable option for anyone starting. Webflow can be more expensive.
We here analyze the customization option of Webflow vs Wordpress. WordPress is completely customizable. It gives you full control over your site and all your data. There is a bit of a learning curve in using Webflow. Particularly, if you have never done any web development before.
There are thousands of extensions and plugins to choose from. Thus, the possibilities are endless when it comes to building your website in Wordpress. In Webflow, the drag and drop page builder lets you build and customize your pages in any way you want.
In comparison to Webflow vs Wordpress, with regards to editing, in Wordpress you need to use dashboard and page editors whereas Webflow lets you make edits on-page.
WordPress is the most popular website builder in the world since it is open-source software that allows users to create websites for free. Using themes and plugins, any website can be designed from the ground up without writing a single line of code.
WordPress is available in two varieties: WordPress.com and WordPress.org. WordPress.com is free but has a lot of restrictions. However, WordPress.org is self-hosted and powers 40% of the internet.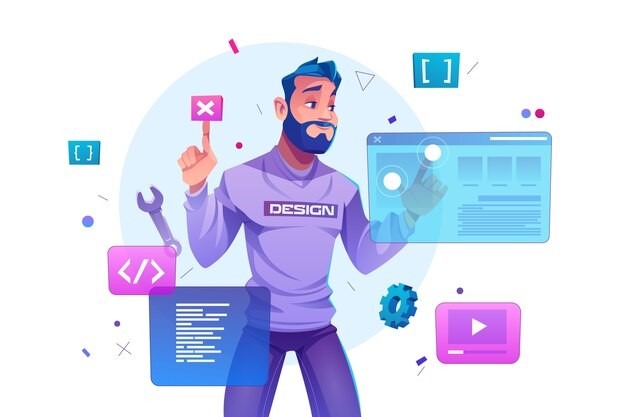 It is user-friendly, even for beginners
A flexible, adaptable solution for changing needs
Themes offer a variety of options
Plugins Enhance the functionality
Sites built with WordPress rank highly
WordPress Sites Are Mobile Responsive
A WordPress Site Has a Built-In Blog
WordPress Support Is Available.
When studied about "Webflow vs Wordpress", in Wordpress using one thousand of free or paid themes available, you can easily build your website. WordPress has its theme directory. Yet, you may also buy themes from Mojomarketplace or Creativemarket.
Once you have installed the theme, you can adjust various features of your selected theme, such as the colours, fonts, sizes, and images. Plugins can also add more functionality to your theme that isn't already present.
WordPress theme developer manual provides you with all you need to know about designing WordPress themes. Developers have full access to it.
If you want a completely customised website, you'll need to either develop it yourself or hire a web designer or developer.
When comparing the Webflow vs Wordpress Content Management System, the WordPress platform is a feature-rich, multi-functional, and easily accessible Content Management System that allows small and large enterprises to create websites.
There is a navigation bar on the left. You can use it to access the many pages and parts of your website. The dashboard is straightforward to use for most users.
WordPress allows you to create as many pages as you like on your site. You can create anything from a simple one-or two-page site to a more complex site with hundreds of pages.
Overall, when Webflow vs Wordpress is studied in detail, getting started with WordPress is incredibly simple and quick. In just a few minutes, you can install the programme, create a template, and add some content, and you're ready to begin.
When comparing Webflow vs Wordpress,  when using WordPress, you can easily create an online store. You can do this by installing the free WooCommerce plugin or any e-commerce plugin.
WooCommerce is extremely popular (it powers 28% of all online retailers) and is well-known for being dependable and simple to use. It's completely free.
WooCommerce is so adaptable; that you can easily customise your online store. You can design your store using templates or have a custom design created for you.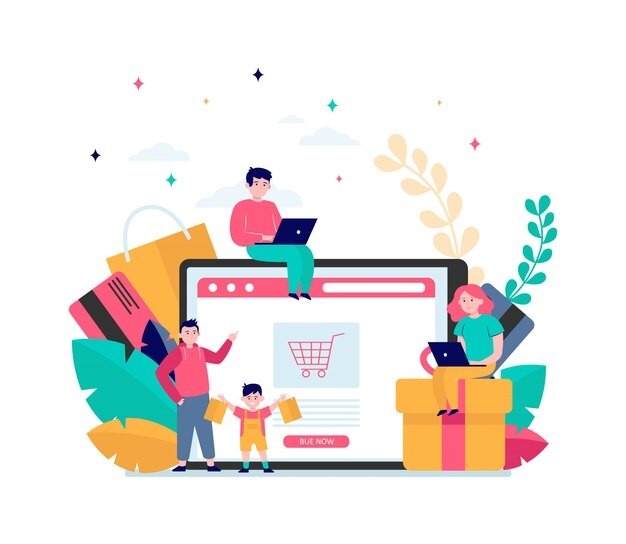 WooCommerce has hundreds of free and paid extensions. It allows you to install everything you need to run your e-commerce business. We can use it in shipping and fulfilment to payment processing and even social media. This makes it a truly flexible platform and a brilliant choice for anyone running an e-commerce business.
If you have multiple Wordpress sites and then, there is a option to manage them  from a single easy dashboard through a website called - https://wpblazer.com/
When examined "Webflow vs Wordpress", there are multiple benefits of Wordpress. Let us look some of them below:
WordPress is completely free, with no hidden costs or obligations.
It doesn't have to be difficult to host a website.
It is your theme that makes your website unique, and you can choose from a wide selection of themes.
The Content addition feature in comparison of "Webflow vs Wordpress", in Wordpress content can be added to a website quickly and easily.
For additional features, you need a lot of plugins.
Custom layouts are difficult to use.
In Wordpress, it is important to plan, when we compare "Webflow vs Wordpress".
In the scenario of Webflow vs Wordpress, WordPress's service is free.  Some people are confused about this; you will still have to pay to get your site online.
A hosting package is a minimum requirement. Yet certain domains, themes, plugins, and services will also need to be purchased if they are required.
‍Check out this link to learn more about WordPress Pricing: https://wordpress.com/pricing/
Webflow is a cloud-based content management system. This allows users to create beautiful websites without having to write a single line of code. It has a one-of-a-kind and simple-to-use page builder with many design options and highly adjustable elements.
Webflow is, at its heart, a hosted application, which means you must pay for access to the software and any additional features or add-ons. You can, yet, take your website data and host it with any other company.
Let us analyze the features of Webflow:
Design visual layouts with CSS grids.
Each component in Webflow aims to generate clean code
The Webflow editor lets you make edits directly on your website and update with one click.
If we examine "Webflow vs Wordpress", the drag-and-drop editor that is included in Webflow to make arranging elements simple.
SEO is essential, and Webflow takes care of it for you. You have simple control of things like Meta tags and mark-up.
The hosting is reliable, so you don't have to worry about it.
Webflow is updated for you since it is a SaaS application
It has a built-in CMS that can be used for several purposes
When analysing the coding feature of "Webflow vs Wordpress", Webflow is designed to allow people to create websites without coding
You may utilise dozens of premium and free templates on Webflow. They're all mobile-friendly and can be utilised for a variety of websites.
When you create a new project, you can choose a template. However, after you've chosen a template, you won't be able to modify it. You can start a new project and then change the template.
The changes you make to the header, navigation, and footer will be seen across the entire site.
Webflow's interactions and animations tools combine the power of CSS and JavaScript into a completely visual tool. This allows designers to create intricate, rich animations without having to touch a single line of code.
To create effects like parallax, precisely reveal animations, progress bar, link your animations and motion to scroll progress. You can change the size, appearance, and position of elements based on how far the user scrolls through a specific element or the entire page.
You can utilise expressive animations that build as users scroll down the page on your websites that is available in Webflow, when comparing "Webflow vs Wordpress".
To capture visitors' attention and create accurate micro-interactions, you can link animations and movement to your cursor position.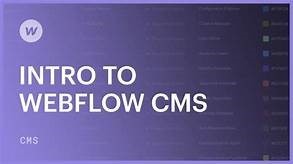 When comparing "Webflow vs Wordpress", Webflow is also a strong site builder and designer, as well as a full content management system (CMS). The material can be imported from an existing database. Custom web hooks can be created, and content can be exported as JSON for usage in native mobile apps.
Webflow CMS puts a premium on both flexibility and functionality. There are no blog-centric content formats, elaborate coding, or templates that users must follow to create content. Webflow provides schemas that users can use to create and bind to the website design they desire.
Usually, you can work with content that includes colours, text, and images. You can dynamically change your content to create tailored pages. It can be based on targeted visitors if you have customer-centric data on hand.
When opting for Webflow vs Wordpress, the E-commerce functionalities of Webflow are built into the core Webflow service. This is available as long as you pay for the E-commerce plan.
The uses of Webflow are listed below:
A chronology that has been compacted. Prototyping, MVPs, and a speedier path from concept to design.
Webflow connects design with content. It allows writers, editors, and marketers to change material across several websites in real-time.
Designers can use Webflow instead of Sketch or another prototyping application. They generate low or high-fidelity prototypes. After prototypes have been validated, they can be transformed into the final product and made available on the internet.
Create, host, and manage a variety of websites and landing pages.
Use tools like Hotjar or Google Tag Manager to track your progress.
Reduce the entry hurdle for marketers and other non-technical individuals.
The Webflow Editor allows others to change material directly on the page.
Webflow Ecommerce enables online enterprises to be designed and scaled quickly.
With Team Templates, Webflow ensures design consistency and speed.
Webflow's CMS Collections—content templates that other teams can use without technical knowledge—allow designers to create sites with genuine content.
Site backups (versioning) and staging URLs are both automated.
Variation in plans might be perplexing.
When "Webflow vs Wordpress" is compared, there is a higher learning curve in Webflow because of the many powerful features.
Modification of the code is limited
Some schemes have traffic restrictions.
The major difference, when comparing "Webflow vs Wordpress" is the pricing.  The first option in Webflow is to buy a Webflow hosting package. This gives you access to the website builder and hosting. More account plans allow you to utilise Webflow as a website builder. Also, you can export your data to another hosting provider. Also, you can export your data to another hosting provider.
It's simple to make changes to your templates. Because Webflow is a visual design tool, it includes a robust visual editor that allows you to update any element on any page of your website.
This also implies that you will need to pay for the programme, domain name and web hosting services.
It's also worth noting that their hosting plans are made for specific types of websites. For example, a blog costs $12 per month, but an eCommerce site costs $29 per month. These are only the basic plans, which cannot be moved to another hosting provider. On top of that, there is a myriad of premium customization tools and templates that you may pay for in Webflow, in the comparison of "Webflow vs Wordpress".
So, when "Webflow vs Wordpress" is analyzed, both of these CMS options are excellent. However, we would strongly recommend WordPress over Webflow for any project.
WordPress simply gives the easiest and most adaptable CMS experience on the market. It can build any form of website, from blogs to e-commerce sites, and it integrates with nearly every major service.
As a result, there are no restrictions on what you may accomplish with WordPress.
Webflow is integrated with WordPress. So, everything available within Webflow is also available in WordPress. As a result, WordPress is capable of doing everything it can and much more.
If you do decide to use WordPress for your website, make sure to check out WPBlazer, a WordPress management tool WPBlazer.