In the ever-changing realm of e-commerce, listening to and responding to client feedback is crucial. As we move towards 2023, the value of user reviews and comments on WordPress sites continues to grow. To harness the power of customer opinions and provide valuable insights to potential visitors, WordPress review plugins become indispensable tools.
In this blog, we will examine some of the best WordPress review plugins that have risen to prominence in 2023, enabling website owners to display and manage user reviews easily.
These plugins offer a seamless method to collect, moderate, and exhibit authentic feedback, ultimately enhancing the credibility and trustworthiness of businesses in the digital landscape.
Table of Contents
1. What are WordPress Review Plugins
2. Why do we need WordPress Review plugins
3. The best WordPress Review Plugins
    3.1. WP Review Pro
    3.2. Taqyeem
    3.3. Site Reviews
    3.4. Plugin for Google Reviews
    3.5. Starfish Reviews
    3.6. Customer Reviews for WooCommerce
4. Conclusion
WordPress Review Plugins are tools or add-ons that help WordPress websites collect and show customer ratings and reviews.
WordPress Review plugins have many benefits, making them essential tools for website owners.
• Trust and Credibility of the User
Reviews from real customers build trust and trustworthiness, which helps other people decide whether or not to visit a site.
• Increased Rates of Conversion
Positive reviews are social proof that a product or service is good, boosting sales rates.
• Engaging the Customer
Review apps make customers more involved by letting them share their thoughts and reviews.
• Benefits of SEO
User-generated content, like reviews, can help boost search engine results and exposure.
• Collecting Feedback
These plugins make it easier to get valuable comments from customers so that you can better understand what they want.
• Better Experience for Users
Reviews give companies information that they can use to improve their products and the general user experience.
• Advantage over competitors
A sound review system can make a website stand out from the competition and bring in more people.
• Easy to fit in
Review plugins for WordPress are easy to use and can be added to websites without much technical knowledge.
• Customization
Website owners can change how reviews are shown to fit with their site's look and feel.
• Moderation and Restraint
Plugins give you tools to control and screen reviews, ensuring that content that isn't suitable doesn't get out of hand.
Numerous review plugins are available on the market, each focusing on a unique set of features or business strategies. We've compiled a list of the 6 Best WordPress Review Plugins for 2023.
WP Review Pro is an all-rounder in the WordPress Review Plugin.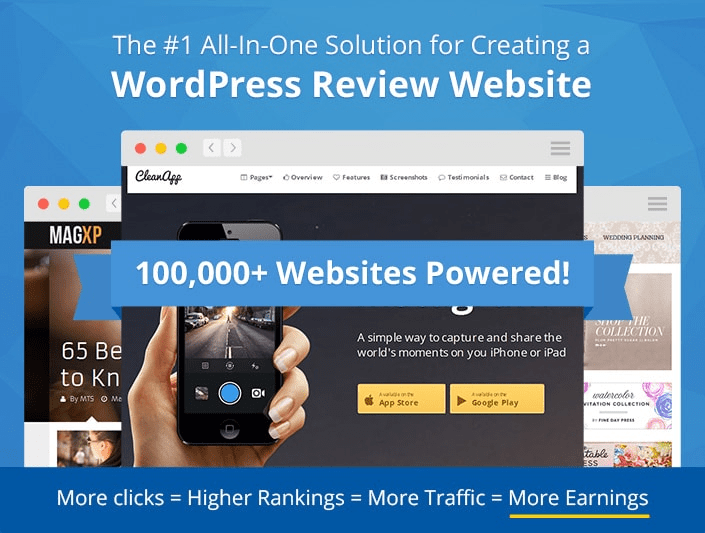 Features
1. The plugin is incorporated with 19 rich snippets. These snippets will help your webpage be unique in Google Search Pages.
2. For the review section, these plugins have 16 predefined design templates.
3. There are numerous options for rating systems, such as
• Thumbs Up,
• Star,
• Point,
• Circle,
• Percentage
4. It is feasible to integrate reviews from platforms like Google, Facebook, and Yelp Reviews. This helps boost your rating credibility.
5. It has 16 highly customizable prebuilt designs that enable you to connect with your brand or for more review platforms easily.
6. This is one of the best WordPress Review Plugins because it has the built-in translation-ready option to set up the website in your local language.
7. There is an option to compare multiple features of the products. This enables customers in easy decision making.
8. This is a mobile-friendly, completely responsive plugin that works with any resolution.
9. With WooCommerce Integration, you can add detailed, unique review forms to the pages for each product. This is a handy feature for e-commerce websites that may increase conversion rates.
10. The app is easy to set up because it has an Advanced Options Panel. With simple toggles and menus, you can configure any setting.
To whom are these WordPress Review Plugins useful?
If you manage many e-commerce websites, this plugin will be convenient.
Price
You can get all these benefits and customer service available 24/7 for $67.
Taqyeem WordPress Review Plugins are extensively known for their customizability.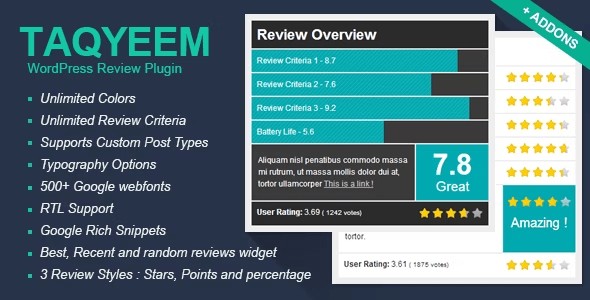 Features
1. The plugin has immense colour options and review criteria customizations that can be used with over 500 Google fonts that match different brands.
2. Rating types include points, numbers, and stars; the rating picture can be one of several different things. You can sort reviews by Best, Most Recent, or Random.
3. Google Rich Snippets are used by the Taqyeem plugin so that search engines can show the best results.
4. It supports more than 500 Google Web fonts and typography.
5. You can choose any colour for every part of the review box.
6. If you sell more than one product, you'll be glad to know that Taqyeem's plugins can show the most popular and latest things and those from the same brand.
To whom is this WordPress Review Plugins useful for?
Companies that want their review section to look as much like their website as possible can use the Taqyeem plugin. The infinity of colours should aid them in reaching their goal.
Price
You get an excellent tool that can assist you in ranking higher in search engines for a one-time fee of $29. It is backed up for six months. You can buy additional support if you need it.
The Site Reviews WordPress plugin is a flexible tool that works for products, services, and any other situation where you want people to write reviews. Users may rate and review products with this plugin.

Features
1. You have the option of requesting users to first log in prior to they can submit a review.
2. Specific submissions can be assigned to pages or posts.
3. It is feasible to put high-rated reviews first to make a better first impression.
4. You can use buttons, shortcodes, and blocks to add reviews with this plugin.
5. Site Reviews also has an entire "blacklisting" system that lets you block particular words, IP addresses, names, and email addresses.
6. You get alerts when new reviews are posted.
7. Star ratings and other ratings may be seen next to rich snippets in search engine results.
8. You can export or import reviews to ensure that they aren't restricted to the website.
9. It offers Spam Protection with 5 Layers
To whom is this WordPress Review Plugins useful for?
Site Reviews is a lightweight, clean plugin for those who want the essentials.
It's also open-source and free, so even people on a tight budget can add customer reviews to their sites.
Price
Free with premium add-ons priced at €89 annually.
"Plugin for Google Reviews" shows ratings and reviews directly sourced from Google using a public Google API.

Features
1. On your website, customers can share their reviews for various platforms, allowing for a diverse range of opinions to be shared and compared.
2. To display your best reviews to show up first, you can use the filter to put reviews in the order you want to see them.
3. There are five styles to choose from, and reviews can be shown using a widget, a script, or any of the page builders. Reviews can also be shown using Universal HTML/JavaScript.
4. It has a flexible bar that works on all devices and a "Review us on G" button that will encourage people to give you a good review.
5. You can also hide bad reviews or any other information you don't want to show.
6. Additionally, you'll get limitless Yelp and Facebook reviews as well as automatic account updates with the upgrade.
To whom is this WordPress Review Plugin useful?
The "Plugin for Google Reviews" is available for use by various individuals and organizations with WordPress-built websites who seek to display Google Reviews on their pages. It can be used mainly by service-based businesses. It is one of the best WordPress Review Plugins.
Price
The free edition only allows the display of five Google reviews. For a single site, the Business version costs $85 per year.
The plugin is free on WordPress.org in a restricted form. It helps increase your reviews from many platforms.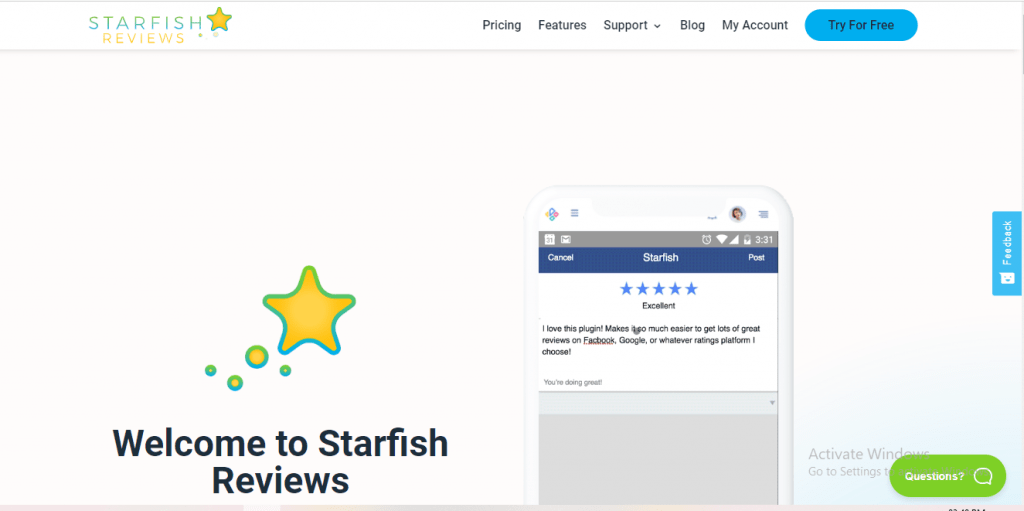 Features
1. The plugin may encourage Facebook, Google, Twitter, and other customer reviews. You may quickly design and publish a funnel page with customised information and links through social media and websites. So, creating a multiple review funnel is easy for a website or one particular product.
2. Customers may review your websites after completing the form. This boosts online client reviews.
3. Extensive review dashboard helps access customer satisfaction.
4. This plugin works with email and mailing plugins like MailChimp and MailPoet to automate customer follow-up.
5. High-level performance analytics.
6. Elementor and Gutenberg Block Editor may be used to develop review funnels.
7. It's easy to set up and manage because it has a WP interface.
8. For reviews, provide the same URL to everyone: customers, followers, podcast listeners, ebook readers, and so on! There's no guessing what type of review they'll leave.
To whom is this WordPress Review Plugin useful?
This review plugin may be a fantastic addition to marketing efforts since it serves a very particular goal. Starfish reviews help your company gain credibility by attracting fresh, favourable reviews of your product or service online.
Price
The basic licence is free, and a paid licence starts at $37 per month for one WordPress site.
This free WordPress plugin may be used on any WordPress website without a WooCommerce integration, these two products operate best together.
In tandem, they provide a very interactive website experience for visitors.

Features
1. This app has been translated into more than 40 languages and is being used in more than 50,000 shops.
2. When a customer buys something, you can have an email sent to them asking them to leave a review. You can even send coupons to people who leave reviews.
3. The app also works with a service that checks reviews to make sure they are real.
4. All reviews are checked to make sure real buyers write them. This makes the reviews look more reliable to people who might read them.
5. You can choose to accept videos and photos from your customers, among other things.
6. Send your buyers a one-page review form with spaces for a few of your store's goods.
7. Add rich snippets to all of your reviews so that Google can show how your customers rate you.
8. With the help of reCAPTCHA, you can eliminate junk from your reviews.
9. You can sort through all the reviews based on scores and other factors.
10. Put trust stickers in certain parts of your store to make customers feel better about buying from you.
11. If you connect your reviews to Google Shopping, star scores will appear in search results.
12. Send out freebies and discounts to those who leave reviews on your company's website.
To whom is this WordPress Review Plugin useful?
This review plugin is solely intended for use with online businesses.
Price
The free version of the plugin is available. The premium version starts at $49.99 per year, plus a $4.17 per month VAT fee.
It would be best never to undervalue the WordPress review plugin's power because it can help you build a great website.
It can build trust among your users, increase your income, and help you move up in the search engine rankings.
You can choose one from our list of the six best WordPress review plugins based on its features and price.