WordPress is the popular Content Management System. WordPress is used by 43% of 11 million websites. Being this popular, if the content in WordPress is in a particular language, it is a con for WordPress. There is a solution to this pain point.
Yes. WordPress comes with translating plugins. They are simple. They also help in solving the language barrier. A large audience can access your website because of the built-in translation and multi-language support. Also, these are feasible with minimum support. How cool is that?
Table of Contents
1. Types of Translation
2. Best WordPress Multilingual plugins
    TranslatePress
    WPML
    Polylang
    Weglot
    Gtranslate
    Google Website Translator
    Loco Translate
    MultiSite Lang Switcher
    Lingolex translation
    WpGlobus
    Babble
    Lokalise
3. Conclusion
WordPress Multilingual plugins let you translate your sites in two ways
These WordPress Multilingual Plugins use third-party translation services. They convert your content to different languages without your intervention automatically. But, there might be accuracy errors. 
These WordPress Multilingual Plugins help you translate the content to other languages with the help of translators. One more option is that you can solve it yourself. 
So, the content you prepare is written in your language preference. The users can translate them according to their requirements. This method has more accuracy and high-quality translation. 
Let us examine, in detail, the different WordPress Multilingual plugins.
TranslatePress is one of the best WordPress Multilingual plugins. It helps in the fast and efficient translation of the content. Also, the multilingual website can be designed without any issues. You can also use the feature of translating your website from the front end. 

The different stuff of the website, like forms, themes, and shortcodes, are easy to translate. At the time of translation, you can switch languages, and you can opt for the live preview. 
Features
Google Translate helps with Automatic translation.
There is the support of WooCommerce.
Testing translation appearance is simple; administrators can "view as" any user or log out. 
Custom translation is available. You can translate some or all of the pages.
It helps with image translation. 
This plugin is SEO-friendly.
There are a total of 221 languages in TranslatePress. 
Price
The price for a year is 89 Pounds and 7.99 pounds per month. 
WPML is WordPress Multilingual Plugin. This plugin translates everything from themes, plugins, contents, pages, posts, etc. 

Compatibility is the superpower of this plugin. Also, the easy-to-access interface helps you to enable translation in multilingual content. 
Features
There are a total of 40 languages that you can translate. 
You can select the choice of language for the posts and pages. 
When you are looking for a language that you cannot find, there is an option to add it manually, or you can choose from the available variants. 
For Auto-translation, you can connect to third-party services. 
SEO techniques are available. Also, the traffic is directed to the correct language.
With an add-on fee, humans are employed for professional translation.
It supports Custom Post Types. 
It provides quick and reliable support. 
Price
WPML WordPress Multilingual Plugins do not have a free plan. The price ranges from $39 to $99 per plan. 
Polylang is one of the freest WordPress Multilingual plugins. It is used on over 500000 websites. The impressive factor is that it has a 4.7- star rating and over 1500 positive reviews.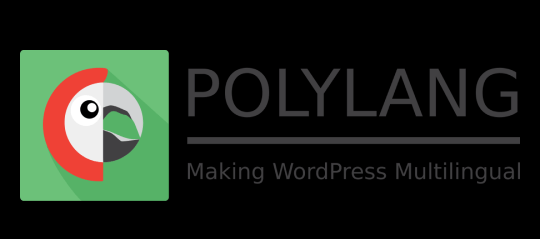 Features
Custom post types or widgets can be used to translate separate elements on the website.
Language selection and swapping can be done in multiple methods.
When multilingual content is created, it automatically copies categories, metadata, tags, etc. 
Polylang can create separate, indexable versions of your website for each language. 
Manual translation is possible with this plugin. You have to connect to Lingotek Translation plugin for machine translation.
Price
Polyang is free with premium add-ons. The extensions cost around 99.00 pounds for a single site. 
Weglot is a WordPress Multilingual plugin that integrates with WordPress, Magento, Shopify, etc. Their clients are Polaroid, Microsoft, etc.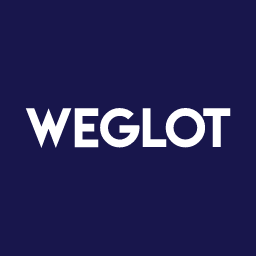 Features
It has both visual and real-time translations
It is compatible with Shopify and other integrated platforms
For recognized languages, it does automatic redirection.
Weglot allows you to set the guidelines for translation services. 
The visitors to the website can effortlessly switch between original and translated pages. 
It supports multilingual SEO. The search engines index even the AI-translated pages. 
The managing feature for your translations is done on the Weglot website and not the WordPress dashboard. 
Price
The price is around 99 euros per year. 
Google Translate is a popular website and works well with some popular languages. Google Translate API is directly connected to this website and helps translate many supported languages. 

Features
· For translation, it has subdomain and subdirectory structures.
· It translates both AMP and non-AMP pages.
· It can switch to the browser's default language. 
· It does Schema.org translations. 
· 100+ languages are translated with this plugin. 
· It incorporates both manual and machine translation which gives accurate translations.
· The best features are Right to Left and floating language support. 
Price
It is accessible on the WordPress plugin library, and the paid version is available for 9.99$ per month. 
Google Website Translator is a WordPress Multilingual Plugin that helps you to translate your website through Google Translate API. The main advantage is that you can solve over 100 languages, and mostly all types of content can be translated. 
The setup of the plugin is straightforward. During the setup, the original language of the site and the list of languages translated should be selected. The plugin does not need to load any CSS or JavaScript files. The shortcode can be displayed on your website, so the user knows the translation option. 
Features
· The Google website translator is lightweight and does not affect page speed. 
· You can import and export your settings and configurations for multiple sites. 
· There is support for setting up the plugin. So, it is even easy for a beginner. 
Price
The plugin is free with a premium license for a one-time fee of $50. 
Loco Translate is a WordPress Multilingual Plugin that helps translate themes and plugins. It is a free plugin. It allows you to translate work from the admin dashboard. It is optional to employ a third-party platform.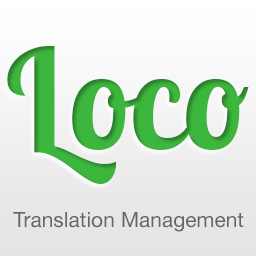 The plugin has a user-friendly built-in translator editor. The translation files for one's theme and plugins are easily accessible and editable. It has a localization tool for developers to gather strings and generate templates for internationalized themes and plugins.
Features
It uses WordPress native local codes.
It has configurable PO file backups and restoration.
The plugin has keyboard shortcuts. 
The Loco Translate plugin is lightweight and fast. 
It has over a million active users and a 5-star review. 
Price
It is free. The pro version starts at 5.95$ per month. 
MultiSite Lang Switcher plugin is one of the best WordPress Multilingual plugins. This works best with WordPress multisite installation. FamFamFam's flag icons are used in this plugin.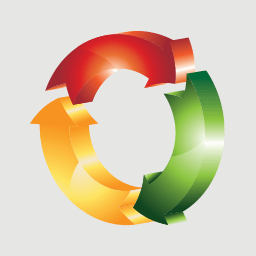 Features
This plugin has the option to incorporate multiple languages.
It is compatible with Yoast SEO and the All-in-One SEO pack. 
The users can manage the translation of posts, custom post types, pages, tags, etc...
There are free extensions with this plugin. You can set unique images for each language. 
For a multisite network, the language transition is easy.
Price
It is accessible in WordPress Plugin Library.
This WordPress Multilingual Plugin works with the Polylang plugin. It is the most accessible plugin for WordPress. The plugin is easy to use. It helps in the process of creating and managing your multilingual website. It provides three types of translation services. 
Machine Translation
A free machine translator is available through Microsoft's Translator API which can translate your site up to 100,000 characters.
Community Translation
Lingotek, a text editor, allows you to translate your site manually.
Professional Translation
You can pick from among the 5,000+ translators listed on the Lingotek marketplace when you need your website translated. Lingotek takes care of it, so you don't have to spend any effort on it.
Features
It can translate every part of your business, like landing pages, web applications, mobile applications, documents, emails, etc.
They have a unique cloud-based translation management system. This is designed for performance. The plugin makes translation fast and easy at scale. 
Their network is over 5,000+ in-country. They have verified professional linguists. 
It has the business process and strong technical skills, so they deliver high-quality world-ready translation. 
It offers unique integrations with applications. They work with clients like Oracle, Adobe, etc. 
Translation takes place in a real-time environment. 
Price
It is free in the WordPress plugin library. However, the professional service cost varies according to different factors.
WpGlobus is a WordPress Multilingual website that helps you manually translate your content. One or several languages can be added to your website.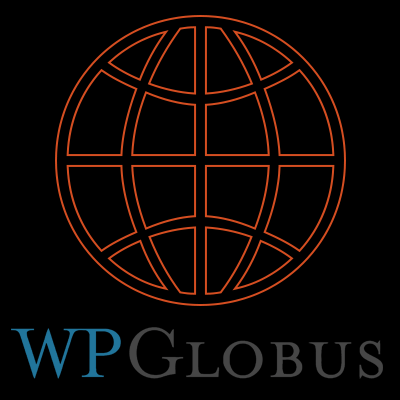 Features
The front end offers a menu or widget. This helps to switch to other languages easily. The language can be changed from the admin interface also. 
This plugin supports page builders like Elementor, Gutenberg, etc. 
It helps create Multilingual WooCommerce stores and translate products and taxonomies. 
It is compatible with SEO plugins like All-in-One SEO and Yoast SEO. 
Price
It is available for free in the WordPress Plugins library. 
Babble is a popular WordPress Multilingual plugin. 
Adding a new language to Babble is as easy as downloading a language pack, installing Babble, turning on the language, and starting to translate. When it's finished, it notifies your translation services that it's ready.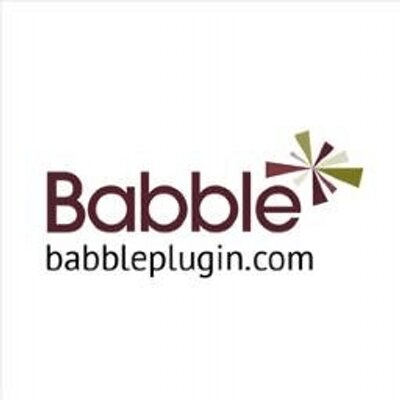 Babble then presents the translator with two distinct views of the WordPress visual editor, one containing the original material and the other containing all the details necessary to publish the translated version.
Babble's open-source community is committed to its continued development and is intended to be compatible across all core WordPress features. Babble can generate pages up to 20% quicker than industry-standard premium plugins, as noted on the project's official site.
Features
This plugin is compatible with the core. 
It has an optimized interface.
You can run your website in many languages. 
This plugin is designed with performance. It generates pages 20% faster with fewer queries. 
It offers the best support from the reputed team. 
Price
The plugin is free. 
Lokalise is a WordPress Multilingual Plugin that is an all-in-one toolkit. It helps in all your translation processes. You can assign tasks and interact with your team. This plugin allows machine translations and is cost-optimal.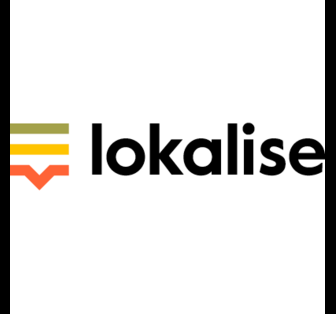 Features
With one shared space, you can collaborate with all the visibility and context you need to manage the translation process.
Lokalise seamlessly integrates into your existing workflows, allowing for maximum automation.
Price
The plugin has a free trial. The plans start from 230$ per month. 
Putting together a website with a great deal of data takes a lot of time and effort; it could take weeks or months to complete. As a website owner, you want people from all over the world to be able to read it. You would like to expand your audience beyond just one region or country.
WordPress plugins that can detect where a visitor is from let them translate your website's content into different languages.
Making WordPress available to your readers no matter where they are is a great way to reach more people. With these WordPress multilingual plugins, it's easy and quick to change the language of your website to accommodate your visitors.