WordPress is a free, open-source CMS & it is easy to start a WordPress website. However, moving an existing website to a new hosting takes a lot of work. It would be best to move numerous things like databases, files, plugins, themes, SEO rankings, etc. Also, it is essential to reduce downtime as the user would prefer to avoid seeing a crushed website. When all these things should be performed flawlessly, you will need a WordPress Migration plugins to help transfer the contents quickly.
This blog gives you the top 7 best WordPress Migration Plugins that help you to migrate your Website easily without any hassle.
Table of Contents
1. What is a Migration Plugin
2. The Top 7 powerful WordPress Migration Plugins
    2.1 WPBlazer
    2.2 All-in-One WP Migration
    2.3 Duplicator Plugin
    2.4 UpDraftPlus
    2.5 Backup Buddy
    2.6 WP Migrate DB
    2.7 BlogVault
3. Conclusion
A WordPress Migration Plugins is a program that helps make it easier to transfer a WordPress site from one server to another. It can move a website from one web host to another, from a local development environment to a live server, or from a subdomain to a top-level domain.
Most of the time, these plugins have many different features. They make it possible to move every piece of data and data from databases. They also ensure that URLs are updated correctly and do any search-and-replace work that needs to be done.
Another benefit is that they can help with testing and addressing challenges to ensure the new Website is effective right after the migration.
Migrating a website without a plugin can be very complicated and tedious, requiring the manual transfer of files and updating the database.
In this blog, we list the Pros and Cons of the 6 Best Free WordPress Migration Plugins you could use to move your WordPress sites.
WPBlazer is your Website's management tool for the future and is the best of the WordPress Migration Plugins.
WordPress is a tool for managing content that changes. It makes it easy for marketers to build a platform, connect with customers, and close sales quickly. But it takes time to run more than one Site. WPBlazer works like a central command centre, giving you quick access to all your sites from one dashboard. You can migrate to the new website easily.
Key Features
Faster movement between sites
It takes time to move from one site to another, especially if you change your passwords often. From the WPBlazer dashboard, you can move quickly between sites without having to log into each one separately.
Get real-time update notifications
WPBlazer saves the day by taking care of update inspections automatically. When a plugin or theme needs to be updated, you'll get a message. Spend less time keeping things up to date and more time doing the important work.
The WPBlazer dashboard for each site shows key performance indicators. Find quickly possible trouble spots that need your attention. The dashboard shows the number of users, posts, comments, and total visits.
If you want to grow your business by adding more sites or clients, take a look under the hood and see if WPBlazer can help you get there.
Pricing
The Price starts from $1.75 per site per month.
All-in-One WP Migration is the most used plugin on this list for moving WordPress sites. It is an effective WordPress migration Plugins.  All-in-One WP Migration is the only plugin on this list focusing only on the migration feature. Other plugins on this list offer backup, staging, and security features. The plugin makes a copy of your WordPress Site that you can then move by dragging and dropping.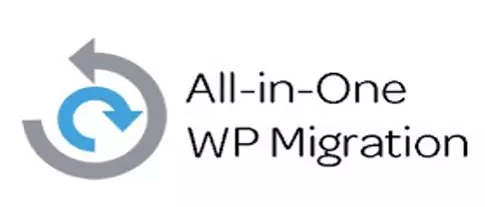 Pros
Many WordPress hosting providers, operating systems, PHP versions, and others have been tested and supported.
Supports older versions of WordPress until version 3.3
It gets around the limits on file size your host sets by importing chunks of data.
Cons
The free version can only import 512 MB at a time.
You'll have to set up WordPress in the new place manually.
You'll need to pay for a separate extension to export from multiple sites.
You'll need a different paid extension to export from numerous sites.
Pricing
The basic plugin is free, but you'll need the unlimited extension to remove the limit on the size of files you can import. A lifetime license for the unlimited add-on costs $69.
Duplicator is one of the most popular WordPress Migration plugins for moving WordPress site files to a new location. Some of the plugin's features include copying, moving, and cloning and the more traditional option of migrating an entire website. It's a great way to back up your files on a local machine, especially since it only takes one click to choose the items you want to download.

Pros
Move between Domains or Hosts: You can move between domains and hosts with the Duplicator WP migration plugin.
Staging Local Site: You can copy a live site to the local host environment for development purposes. And make a copy of the local Site to use as a staging area.
Options for Cloud Storage: You can back up your files on popular third-party services like Dropbox, Google Drive, and Amazon S3.
Email Notifications: If the plugin runs into problems while making backups or migrating, you'll know immediately.
Cons
To move a website, you have to take many steps, which can be overwhelming for many people.
During migration, the plugin uses your live server's resources, which can slow down your live Site.
Price
There is a free and paid version that starts at $59 for three websites per year. You can use the free version to move.
UpdraftPlus is mostly used as a tool for backing up files. But it can do a lot more than that. It can move the files to a new location. And it can also make the whole process easier. For example, you only need to click one button to back up your Site's files. After that, you can restore on the same Site or somewhere else. And all you have to do is push one button. This is one of the simple WordPress migration plugins.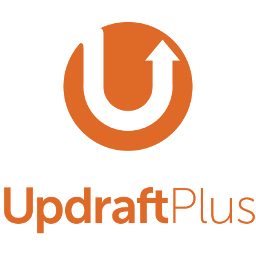 Pros
Simple to follow. If you already use it as your backup plugin, you can make a full backup and import it anywhere.
Schedule your WordPress backups and store them in different places.
Works with networks of WordPress sites.
With incremental backups, you can save server space and time.
Cons
You must install the WordPress platform on the destination to run the migration.
Pricing
The Migrator Add-on costs $30 and can be used with UpdraftPlus's free version. You can also pay $70 to buy UpdraftPlus Premium.
With cloud storage services like Google Drive and Dropbox, UpdraftPlus can do one of the fastest backups. This could make it a good choice for migrations.
BackupBuddy allows you to create a copy of your WordPress site, let you restore files, and move it to a new location. IThemes make this backup and migration plugin, and since it came out, it has been installed on over half a million websites. It is one of the best WordPress Migration Plugins.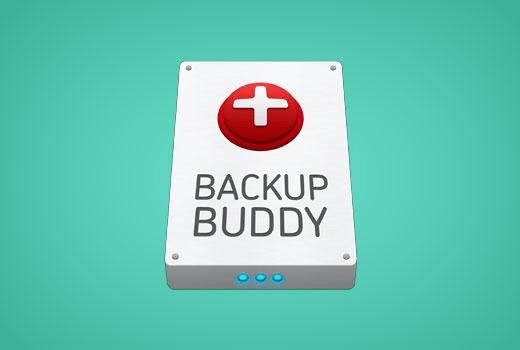 BackupBuddy has a feature that lets you move from one host or server to another. You can also change the domain and change URLs all at once. Developers can also clone files and use a tool to push or pull files to and from staging sites.
Pros
Backups, restores, and migrations can be done automatically on a schedule. All of these features are included in a single package.
Set up backup schedules, decide what to back up, and store your backups in places like Google Drive, Dropbox, Amazon S3, and more.
Using a complete WordPress backup, you can quickly move your Website.
With just one click, it can move a WordPress staging site to a live server.
Cons
It doesn't work with WordPress networks.
Some other plugins are easier for new users than restore and migrate.
Price
A single-site license costs as little as $99 per year.
WP Migrate DB is also made to focus solely on WordPress migration and is the best WordPress Migration plugins. The WordPress transfer plugin gives you many advanced options, making it an excellent choice for developers. The free version only moves the database, which is something to remember. The pro version, on the other hand, moves the entire Site (files & database).

Pros
WP Migrate is an excellent choice because it lets developers download complete databases and move them to other places in a safe way.
Most developers only need the free version to download and move the files to other servers.
In the background, all of the file paths, URL paths, and serialized data are taken care of. The plugin then sends you a SQL file ready to be downloaded.
You can pull or push databases with the pro version.
WP Migrate is thought to be one of the more secure plugins for moving websites.
You can sync entire media libraries between two websites if you want to. This feature and most of the ones below are part of the premium version.
WP Migrate has a feature that makes it possible to move a site from a network of sites to a single site. This can also work backwards.
You can choose to leave out certain types of posts.
You can choose the tables you want to move with WP Migrate. Choose whether to move all of your tables or just the most important ones.
Cons
The plugin only moves things to the database of your Website. If you want to use this migration plugin to move your Site, you must pay for the pro version.
Price
For a single site for a year, you can get WP Migrate DB for $99.
BlogVault is a name people know and trust when it comes to moving and backing up. It is the best and fastest WordPress Migration plugins for moving from one Site to another. The plugin has helped move websites for almost a decade, and to date, it has helped with more than a million successful WordPress migrations.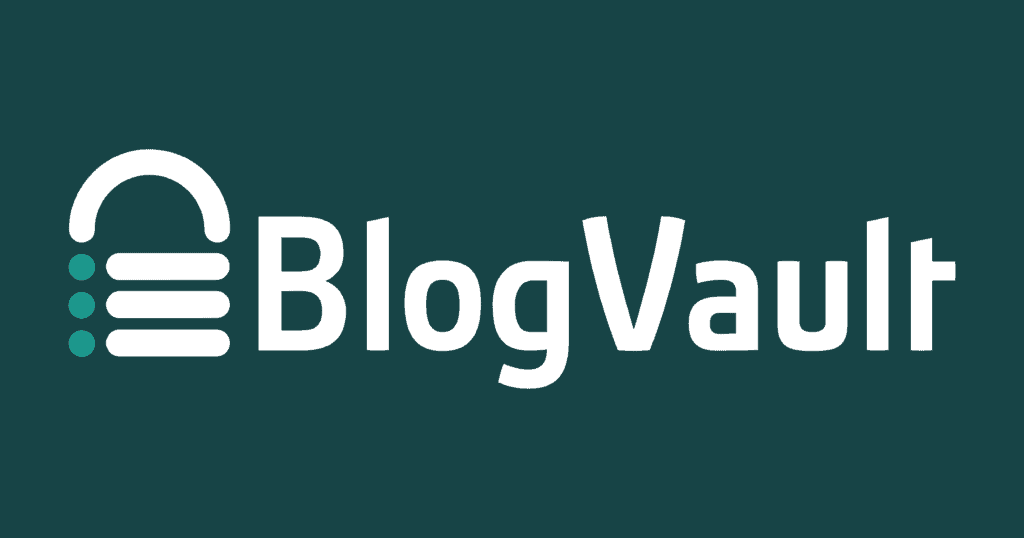 Pros
Zero Downtime: Hosting incompatibility is one of the many things that can cause a migration to fail. BlogVault's WordPress migration plugins work with more than 10,000 hosting services, so you can be sure that your Site's migration won't fail and that your Site won't be down for any reason.
Complete Website Migration: Another big reason migration doesn't work is when plugins can't move the whole Website. BlogVault makes sure that it moves all the files and databases simultaneously, even those not from a WordPress site.
Helps with Big Websites: Large websites are hard to move, and the process often fails. BlogVault can move sites bigger than 330GB without even breaking a sweat. The plugin works with WooCommerce and can be used on multiple sites.
Automatic URL Rewrites: If you've moved to a new URL, you'll need to ensure that all the URLs on your Website (for posts, pages, images, etc.) are moved to the new one. BlogVault does that for you automatically, so you don't have to.
Easy for people just starting: WordPress migration plugins can be hard to use, making the job harder. BlogVault is very easy to use, so you don't need to know how websites work to move them. It's a simple three-step process with easy-to-understand steps.
Cons
The BlogVault WordPress Migration plugins can't move a site from a local server to an online server.
Price
BlogVault's WordPress Migration costs $8 per month for a single site. It's important to note that BlogVault's Basic plan comes with daily backups, site recovery, free staging services, and migration.
Even though there are a lot of WordPress migration Plugins to choose from, you should think about the pros and cons of each one. Only some plugins for moving in WordPress work flawlessly. Some plugins are hard to figure out, and others need to be fixed.